As you might expect, legally getting into the United States can be a strenuous process. After all, America doesn't let just anyone enter its geographical confines. You have to have the right credentials.
Are you traveling to America soon? Wondering what kinds of credentials are needed in order to enter the country? Here are some options available to you.
Apply for a Work Visa
If you're coming to the United States to work, you need to apply for a work visa. This will enable you to work for an American employer, and — if you have the resources necessary — will even allow you to start your own business in the United States.
There are no shortage of work visas available for foreigners to pursue, each of which carries a different distinction. The most successfully obtained work visa is the h1b, a visa which requires an American employer to sponsor a foreign employee.
If you have a sponsor, you can begin applying for this visa at the U.S. Citizenship and Immigration Services website. If obtained, it will grant you temporary access to the United States.
Apply for a Student Visa
Hoping to attend school in the United States? If so, you will need a student visa. A student visa will allow you to stay in the United States for the duration of your schooling, and will also allow you to stay for 2 months after your schooling has ended.
During the time after your schooling has ended, you will be allowed to sign up for an h1b visa, effectively extending your stay. This will enable you to work in the country. If you wish, you could also use this time to try to pursue American citizenship.
If you're looking to obtain a student visa, you should know that there is quite a bit involved in the process. For instance, those between the ages of 14 and 79 will need to be interviewed about their educational careers. You'll also be required to present school transcripts, diplomas, and other such documents.
Note, you can't attend school in the US without a student visa. It is a requirement for all foreign students.
Apply for a Family-Based Immigration Visa
If you have relatives who are American citizens, you might consider pursuing a family-based immigration visa. There are a number of different family-based immigration visas that you can pursue, each of which accommodates a different type of relationship.
The easiest way to gain familial access to the US is to marry an American citizen. Doing so will grant you immediate access.
However, there are other options available. For instance, Immediate Relative Immigrant Visas allow American citizens to bring their offspring and parents into the country. This accounts for immediate offspring under the 21, adopted children, and parents over the age of 21.
Another option is the Family Preference Immigrant Visa, a visa which allows families to bring distant relatives into the United States. Make note, however, that the US government issues a limited amount of these on a yearly basis.
Apply for an Investor's Visa
Do you have hundreds of thousands of dollars worth of business capital on your side? If so, you can apply for an investor's visa. An investor's visa grants access to those who help the US economy to thrive.
Qualifications for this visa are very straightforward. First, you must invest at least $500,000 in an American company, whether it be another person's company or your own. Second, your contribution must create at least 5 American jobs.
If you can show that you've done this, you will be granted almost immediate access. As they say: money talks.
Enter the Visa Lottery
The United States makes efforts to create as diverse a country as possible. One of these efforts is the Visa Lottery, a lottery which randomly awards visas to residents of countries which don't often immigrate to the US. If you live in one of these countries, you can sign up.
There are quite a few countries which are eligible for this lottery, including but not limited to Albania, Israel, the Bahamas, and Argentina. See a full list of eligible countries here.
Take Advantage of the Visa Waiver Program
Not every foreign citizen requires a visa in order to enter the United States. Citizens in some countries are eligible for the Visa Waiver Program. This program allows such citizens to enter the country with a passport alone after having obtained a travel authorization from the Electronic System for Travel Authorization or ESTA.
There are almost 40 countries eligible for this program, including Great Britain, Australia, Japan, France, Greece, and Germany, to name just a few. Here's a full list for you to peruse. If your country is on the list, you're eligible for the program.
The Waiver Program allows you to stay in the country for 90 days or less, whether it be for tourism or business. If you're a resident of an eligible country, it should be your first course of action for gaining credentials into the United States.
Seek Asylum
Your last option is to seek asylum. Asylum is granted to those who are being persecuted in their home countries for reasons of race, sexuality, religion, political opinion, or nationality. In essence, it's granted to remove human beings from bad or dangerous situations.
To obtain asylum, you must first be physically present in the United States. It doesn't matter how you get there. Both legally present and illegally present immigrants are eligible for asylum, though not all are granted it.
If your situation is a truly dire one, you will likely be allowed to stay in the United States. However, this isn't always the case.
Traveling to America Soon?
Are you planning on traveling to America soon? If so, you should first see if you're eligible for the Visa Waiver Program. If you're not, a work visa is likely your best bet.
Looking to learn more about international travel? TravLang has all the information you need.
Browse our other articles now!
There are 568 lakes in Missouri. If you are planning to visit the state, or just to want to find a new lake for your boating adventure, there are more than a few to choose from.
If you are looking for the best boating lakes in Missouri, then you're in the right place. Keep reading to find out what the best of the best are here.
Table Rock Lake
This is a beautiful lake that's located in the southwestern portion of Missouri near the Arkansas border. On the eastern shore, you'll find Table Rock State Park, which serves as a gateway to the lake.
During your visit, you can enjoy stand up paddle boats, rent boats or canoes, and even kayaks to explore the shores. You can even take scuba lessons and rent the gear needed to explore the depths of the lake.
The Lake of the Ozarks
Found in the southwest portion of Jefferson City, you can find Lake of the Ozarks, which has been given the nickname Magic Dragon. This was given because of the convoluted, narrow shape.
The park also hosts the Ozark Caverns, where you can explore the underground wonders. If you want to explore the beautiful lake, stop by Boat Planet to find everything you need for the experience.
Lake Jacomo
This lake is in the southeast portion of Kansas City, close to Blue Springs, Missouri. Here, you will find the biggest park in Jackson County, which is Fleming Park. If you want to explore the lake, you can visit Lake Jacomo Marina where you will find boat launching sites and can rent canoes, pedal boats, fishing boats, powerboats, and other watercraft.
Some of the fish you can catch in the lake include carp, bluegill, walleye, catfish, and largemouth bass. If you visit the eastern lakeshore, you'll find Missouri Town 1855, which is a living history museum made up of 25 original buildings, including livestock, equipment, furniture and interpreters in period costumes.
Stockton Lake
This lake is northwest to the vacation rentals in Springfield, and it offers over 300 miles of shoreline providing you with unlimited water-related activities. The park is found on a peninsula in the center of Stockton Lake, and here you can also find boat rentals, sailing lessons, and more.
You can find guides at the Stockton State Park Marina where you can learn about the best spots to fish for trophy-sized walleye. If you want to get off the boat for a while, you'll find more than 40 miles of trails over the forested hills that are perfect for horseback riding, mountain biking, and hiking.
The Best Boating Lakes in Missouri
Now that you know where to find the best boating lakes in Missouri, it's time to begin exploring. Take some time to visit them all throughout the years and see what this amazing state has to offer.
If you are searching for other travel destination around the world, be sure to check out some of our other blogs posts.
It's no surprise that beach vacations are the most popular type of holiday for Americans. 52 percent would rather lounge on the beach than travel to an all-inclusive resort, go on a cruise, or visit a new city.
When you see the beaches on the Eastern and Western coasts of America, you'll know why.
Why fly to another country when you can have world-class beaches in your own backyard? Do you want adventurous beaches for hiking? White-sand beaches you melt into with your sunscreen?
American has them both. For your next getaway, plan an epic beachside vacation. Here are eight of the best beaches in the US to choose from.
1. Wailea Beach, Maui, Hawaii
You can't go wrong when looking for perfect beaches in Maui. The Wailea resort development sits among five gorgeous beaches, one of which is Wailea Beach.
Between two rocky bookends is the main swimming area which boasts gentle water and soft sand. It's part of 1500 acres of beaches that make up this part of the coast.
This public beach has parking nearby as well as many attractions. You'll find world-class golf courses, restaurants, and tons of shops. For a luxury resort experience in Maui, Wailea Beach is the place to go.
2. Coronado Beach, San Diego, California
You would expect nothing less than stunning beaches on the coast of California. Coronado Beach exceeds all expectations.
There are so many fun things to do here. Since the beach is flat, it's prime for swimming, sunbathing, and even skin boarding. Head over to the tide pools and try your hand at fishing.
What makes this beach extra special is its historic significance. Prominently sitting behind the beach is the Hotel del Coronado. When it opened in 1888, it was the first hotel in America to be lit with electricity.
Look one way and you see the Victorian architecture of the hotel. Look the other and you see endless white sands and aqua waters.
3. St. Pete Beach, St. Petersburg, Florida
20 miles from Clearwater Beach sits an equally gorgeous one, St. Pete Beach. Here you'll find year-round sunshine, minimal crowds, and tons of recreational beach activities.
The town of St Pete Beach only has 10,000 residents; 28 percent of homes are owned by out-of-towners. There are tons of families, retirees, and visitors looking for a safe and fun getaway.
The sand is white and warm; the water is gentle with small, rolling waves. You can take windsurfing lessons, snorkel with dolphins, and kayak the length of the beach.
When you get hungry, head to The Pier. This five-story shopping complex has mouth-watering restaurants overlooking the water. Check it out during sunset for spectacular views.
4. Coligny Beach, Hilton Head, South Carolina
There are many beautiful beaches in Hilton Head, South Carolina. The one that tourists and locals alike rave about is Coligny Beach.
Since this is a popular beach in Hilton Head, there's always a lifeguard on duty and plenty of amenities. Free parking, public bathrooms and change rooms, and next to no litter can be found here.
The water is gentle and the beach flat. You won't find much surfing here, but the wide sandbars make it fun for swimming and wading.
5. Pensacola Beach, Santa Rosa Island, Florida
Another Florida beach makes the list, and no one is shocked. Pensacola Beach sits on the Western tip of Florida on Santa Rose Island.
In one area of the beach, you'll find tourists and tiki bars. In another, you can go fishing, snorkeling, and diving. It's a beach that attracts both environmentalists and beach-bums alike.
Activities here include biking the eco-trails, dolphin watching, and paddleboarding. It's the perfect beach for anyone looking for water and land adventures.
With crystal waters and silky white sand, sunbathing is fun, too.
6. Race Point Beach, Provincetown, Massachusetts
The most Northern beach on this list sits in a vacation destination, Cape Cod. Specifically, Race Point Beach is in Provincetown.
What makes this beach extra unique are the sand dunes that back it. You'll find plenty of bike trails, walking paths, and long stretches of water to wade through.
If you paddle out past the protected area you'll find powerful currents and waves. The beach was named after the racing cross current that flows directly in front of it. The water can be chilly at certain times of the year, but it's perfect for cooling off on hot summer days.
7. South Beach, Bald Head Island, North Carolina
This North Carolina beach is great for swimming and sunbathing, but the real treat is kayaking here. With dozens of creeks and rivers that draw from the beach, you have endless routes to explore.
You'll see everything from towering maritime forests, wide-open water, and rough coastal terrain.
After cooling off in the water, head over to the Carolina Beach Boardwalk for some good eats and plenty of shopping. Wander through the nearby neighborhoods and you'll find dreamy, coastal vibes. The people are friendly and the entertainment lively.
8. Laguna Beach, Laguna Beach, California
Sitting equally between San Diego and Los Angeles is a beach that seems to have everything. Laguna Beach has miles of isolated, white sand for relaxing. It also has endless coves, caves, and tide pools for adventurers.
The town of Laguna Beach has over 20,000 acres of protected land. You can swim and surf, and then explore inland.
Luckily, there is an excessive number of accommodation options right on the water to choose from. You could spend days wandering through this rich and vibrant landscape.
Of course, there's also plenty of dining and shopping options. It's like you're in nature, but civilization isn't too far away.
Ready to Explore the Best Beaches in the US?
Why fly overseas for vacation when there are hundreds of stunning beaches here in America? No matter what coast you visit, there's a beach to check all your boxes.
When you're ready to book your trip, make sure you refer to this list of the best beaches in the US. You won't want to miss out on them. And, check out the rest of our blog for more travel inspiration and tips!
Most of us travel because we want to have new experiences and make exciting memories.
That feeling of wonder that you can get when you're in a new place is absolutely exhilarating. If you've traveled a lot before, you know what that feels like.
You may be going back to a place you've already been or traveling somewhere new, so what are some ways you can amplify your vacation?
One way is to try scuba diving! Check out how it can make your trips even better below.
7 Reasons You Have to Try Scuba Diving
You know what scuba diving is and have probably considered doing it at some point. Here are 7 reasons why you should stop considering it and actually do it!
1. Not as Hard as You Think
It makes sense that scuba diving seems like it would be really difficult. After all, you're going far underwater with a bunch of gear and a small tank of oxygen.
It actually is not difficult to learn, however, when you have the right instructors and the right courses. You have to be taught how to do it properly because it is not something that is natural to us as humans, but it can be done!
Good instructors give you all of the information you need, help you understand the basics that are most crucial, and encourage you to be comfortable with the idea of being deep underwater.
You will learn all of the techniques, rules, and practices that will help keep you safe as well. You'll even get to learn about some equipment you need, like the best scuba mask or air tank.
Your instructors will be your guides to help you overcome any anxiety you may have before you have your first dive.
2. Being Under the Sea
The ocean literally covers 71% of our planet. There are so many different fish, animals, corals, and plants that are down there for you to see.
When you learn to scuba dive, you will be able to see all of this up close and personal. Not a lot of people can have that experience without doing a dive, but it can be very exciting if you love nature.
One of the great things about scuba diving is that you can go as deep or shallow as you'd like and still get to see a lot of this great stuff.
You don't have to go down 100 feet to see these habitats and that makes it even more accessible to a beginner.
3. Travel Adventures
After learning how to scuba dive, you can start to plan more vacations to places that you want to dive! It not only makes your vacations more exciting, but it gives you the opportunity to explore locations you may not have considered otherwise.
Some of the best places for people to practice their scuba diving skills and experience wildlife is off the beaten path in more remote locations or islands.
Remember that you can also scuba dive in lakes or cold water if you don't happen to be near an ocean!
4. Become Part of the Community
Being able to scuba dive takes a certain amount of grit that not everyone has. As you can imagine, the people that are part of this lively community are very fun and adventurous.
These are the type of people that love to explore, have a good time, and experience new things. You can plan a trip with new friends that all love the activity and become better at it along the way.
Not only will you meet new people, but you'll make new friends. You may get to meet people from all around the world that you wouldn't have ever known otherwise.
5. New Experiences Are Good
Adding some adrenaline into a vacation is a good thing if you like an adventure. Humans can become bored very easily when they do the same kind of thing each day, but also when they travel.
Your vacations should be about getting out of your comfort zone and having experiences that you can't have at home! This is part of what makes travel so much fun.
Scuba diving is about as new as you can get because it is unlike almost anything else. Once you learn how to do it, you don't want to stop either!
The feeling you get when you scuba dive is much different than anything else you may have felt in your life. Experiencing this while on vacation will make your recollections of that vacation and what you did in the new place even more memorable.
6. Face Your Fears
Fear is something that every person on the planet has, no matter how tough you may think they are.
Our fears are important and they are part of why our species has been alive for so long. They keep us safe, but they can also hinder us in some areas of life.
You can't develop a lot of helpful qualities, like bravery, wisdom, or resiliency, if you are constantly giving in to your fears.
Scuba diving may seem terrifying to some and as long as you have a healthy dose of courage when starting out, you will be able to do it. It may not be something you are perfect at right away, but just giving it a try is a good way to face your fear.
7. Extreme Peace
We live in a busy world. It's full of noises, traffic, and people.
Scuba diving is one way that you can get away from it all and just relax. It is so quiet in the ocean that you can hardly hear anything but your own breath.
If you're looking for something that will give you peace and quiet, scuba diving may be the answer you need.
Time to Dive Down Deep
If you think this sounds like something you want to do, you should try scuba diving on your upcoming vacation.
It's worth the time to get to explore, meet new people, and give yourself great memories to take home.
Keep browsing our website to find more travel tips and start your next adventure soon!
A 2016 poll reported that approximately 20% of baby boomers admitted their biggest regret in life was not traveling more when they were younger. Many of these people cited work commitments as their main reason for not traveling during their younger years.
Are you scared of having this same regret when you're old and gray? Then why not figure out a way to work and travel in Australia following your final year of college?
The good news is there are several ways to make this dream a reality. Check out some of your best options below.
Find a Job in Your Field in Australia
Did you go to school to be a:
Data analyst?
Cybersecurity specialist?
Social worker?
Business development manager?
Digital marketing analyst?
These are some of the positions that many Australian companies are trying to fill at the moment. This means you shouldn't have a hard time finding a job in Australia to support your travel plans.
One major thing to consider (besides the pay), is that your work schedule is flexible enough to accommodate travel. If things go well, you may even find a lucrative career that turns your post-college adventure into a permanent residency.
Look for Remote Jobs That You Can Do From Australia
In the digital age, it's easier than ever to work remotely from wherever you want. It doesn't matter if you're working from Alabama or Australia—you can find remote jobs that will provide you with plenty of freedom.
You can become a writer, an editor, or a graphic designer – all you need is a reliable computer and an internet connection. These positions allow you to work and travel in Australia as long as you can manage the time difference between the U.S. and the Land Down Under.
Take a Volunteer Position in Australia to Cover Travel Costs
If you don't want to work a traditional job or even a remote job right out of college, there is one more option for you. You can accept a volunteer position and do some good for the world while you're taking in all Australia has to offer.
Volunteer positions obviously won't offer a salary but you can find ways to cut your travel costs when you accept the right position.
Volunteer positions with home stays, in particular, are great for recent college grads. It gives you an opportunity to immerse yourself in the Australian culture while saving money on travel.
Work and Travel in Australia with No Regrets
If you don't choose to work and travel in Australia right after graduating from college when else are you going to do it?
You're only young once, and you should take advantage of it by traveling as much as you can. Whether you get a regular 9-to-5 or take on a volunteer position in Australia, you'll be glad you did. Be sure to document your journey so you can relive your experience time and again.
Read our blog for more excellent tips on traveling.
The first thing you're expecting to see from a travel blog online is the pictures.
Pictures from everywhere, of interesting sights, tourist areas, picturesque landscapes, and golden sunsets.
Many travel bloggers just simply upload their favorite photos that go with the article and leave it at that. But they are missing a trick by not creating awesome travel graphics.
In this post, we are going to look at everything you need to know to grow your travel blog with travel graphics. We will show you exactly how to use them in your articles.
Why Do Travel Graphics Matter?
Of course, those picturesque landscapes are important to your blog. But so are travel graphics. You can even add graphics to those pictures.
Travel graphics can boost the number of images you have on your blog, eliminating the need for thousands of photos.
They also give you a different option for posts, like travel hacks, packing tips or first trip advice. Images play an important role in SEO and they can give your site a boost.
Travel graphics allow you to create new content. Think of cool infographics or checklists that your readers may love, but you haven't had a chance to incorporate yet.
With travel graphics, you can create features images. You can also use these graphics to create a theme and develop brand consistency. This helps people recognize your posts, no matter where they appear on the internet.
3 Ways to Use Travel Graphics For Blogs
1. Overlay Graphics onto Photographs
Many bloggers face issues with stolen photographs and other stolen work. Protect your image and create brand awareness by adding a watermark or logo onto your photos so they can't be stolen and redistributed without your company on them.
2. Infographics
Infographics are a great tool to provide quick and easy access to important information. On a travel blog, think of using infographics to create your perfect packing list. This will keep your blog content diverse and drive up your SEO.
Be sure to include your logo and branding in the infographic.
3. Text on Photos
For featured photos, and anything that you really want to stand out, place text onto the photo. Features posts are great to drive traffic to your other platforms.
Tips and Tricks for Travel Graphics
Graphics can become hard to read, or confusing if there is too much text or too many things going on in the one image. Keep it simple so your audience knows exactly what you're trying to convey to them.
Use a design app to create easy templates to help with your brand consistency. This will give you more creditability and your readers will know what to expect from each post.
Get Designing Today!
Everyone loves to see those landscape shots of city skylines, and using travel graphics can elevate those images on your blog.
Always create a consistent look and feel to your blog posts.
For more information on traveling, take a look at the other articles on our blog.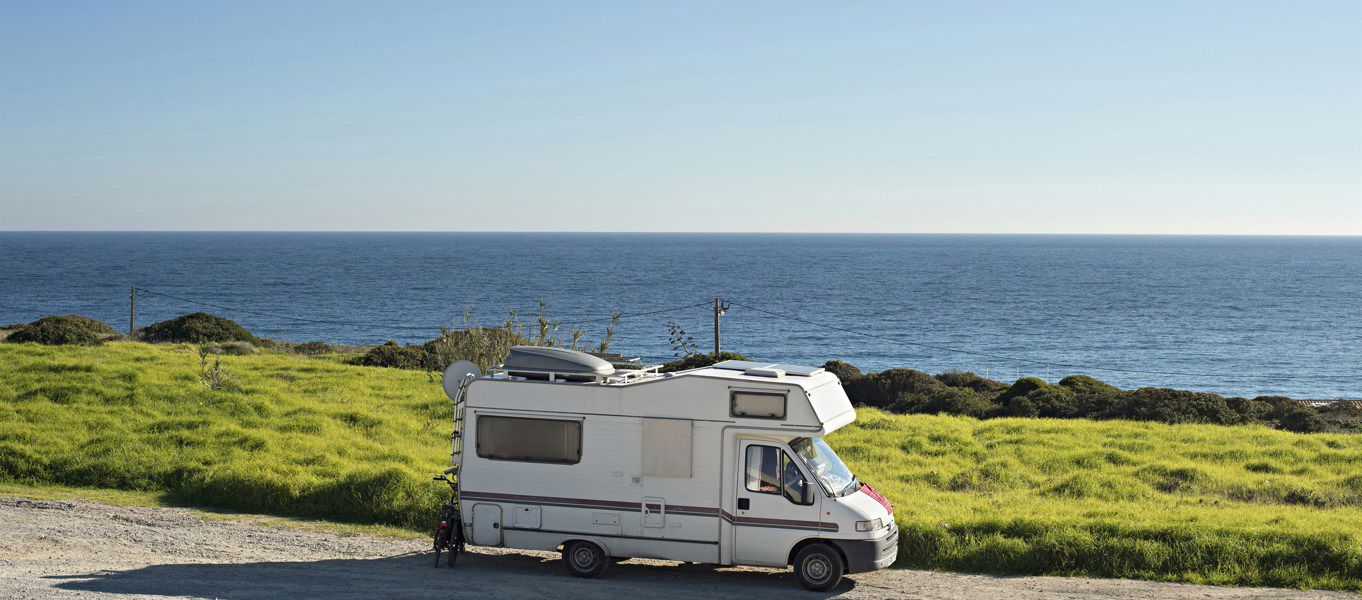 Planning any trip away is exciting, but soon you get into the issues of finding the right place to stay at each location you would like to visit, and soon excitement can turn into frustration. That is why, if you are planning a trip to see the beauty and wonder Scotland has to offer, there is a better way.
Hiring a motorhome to tour Scotland gives you freedom to do what you want, when you want. Instead of planning an itinerary and having to book hotels or other accommodation in advance, which ties you to a very specific timetable, you can go where you want, never worrying about where you want to stay.
Find the perfect spot and want to stay a bit longer? If you are using a motorhome it doesn't matter, you can just stay. No worries about losing a deposit at another hotel, your room is with you wherever you go. 
Motorhomes also put you closer to the country itself. Touring Scotland is not just about the attractions and the people, but the natural beauty we find across the country. With a motorhome, you can stop and enjoy everything Scotland brings, whenever you want. 
There is something special about taking control of your trip too. Relax, take your time, nowhere you have to be, just enjoy your holiday as you want, the way you want. Hiring a motorhome to tour Scotland does all of that and more, and it gives you the unique experience of the country you have been looking for.
Rome is undeniably one of the most beautiful, ancient cities in the world. Home to the Roman Catholic Church and some of the world's renowned art and architecture masterpieces, the Eternal city hosts millions of tourists each year.
Rome is a city drenched in Christianity and history. Let's be honest! The eternal city has hundreds if not thousands of things to see and do something that might be eternally overwhelming, especially for first-time visitors.
With a little research, however, you can narrow down some of the things you may want to do while in Rome.
Here are some of the 10 things to do in Rome to help you discover and enjoy the city in all its glory.
1. Visit the Colosseum
As the world's most renowned landmarks, the Colosseum holds a long, bloody history.
This incredible amphitheater is said to have been constructed in the 80 A.D for holding games, gladiator combats and many more for the emperors and spectators present to enjoy.
As the Roman's Empire largest amphitheater, it's believed to have a capacity of up to 80,000 people. Its proximity to the main transport station makes the Colosseum easily accessible.
Make sure you get a perfect view of this famous structure and step inside to really appreciate the size of this ancient place of celebration.
With over 5 million people visiting the Colosseum annually, it's advisable that you buy your tickets in advance to avoid waiting for long in queues. Your Rome trip isn't complete without a visit to the Colosseum!
2. Gaze at the Pantheon Architectural Marvel
The mighty Pantheon stands out as the best historic monument and building for many of the visitors. Pantheon was built in 118AD where an older temple was commissioned.
It is one of the perfectly preserved buildings in Rome since it looks nearly the same as it had two thousand years ago.
Marvel at the architectural ingenuity of this monument by taking a walk inside on the marble floors and the splendid dome with amazing stone patters and a central opening that allows sunlight to filter in.
Pantheon is a great tourist attraction, and its location at the heart of the city makes it easily accessible.
3. Pay Your Respects to the Vatican and Its Museums
First, you need to set aside almost an entire day for the Vatican City tour. The Vatican City was declared an independent state in early 1929 and is considered as the smallest city in Europe.
Start your Vatican tour at the Piazza di San Pietro, which looks like arms stretched in an embrace. The absolute must-see is the Vatican Museums, which holds 70,000 artwork pieces.
Divided into various sections, the museum generally comprises the Chiaramonti Museum, the Museo Pio-Clementino, the Museo Gregoriano, and Museo Gregoriano Egiziano every one of them showcasing diverse themes and artworks.
Some of the notable artwork pieces include the Entombment of Christ, the breath-taking map's gallery, antique sculptures, and old master paintings.
Check out also the Castel Sant'Angel, south of the Vatican City, famous because it's where popes used to seek solace in times of sieges.
Find your way to the top for a breath-taking view of the Tiber and Vatican City, and view the Ponte Sant'Angelo with exquisitely carved marble angels at the bottom.
You may consider signing on to a nice guided tour of the Vatican to ensure you don't miss out any outstanding stuff.
Find the best tour guide for an amazing Vatican visit experience.
4. Take a Stroll to Baroque Rome at Piazza Navona
Filled with restaurants, souvenir shops, and other street vendors, the Pizza Navona is another public space in Rome.
Its proximity to the Trevi Fountain and the Pantheon makes it a magnificent place to tour while walking and one of the best things to do in Rome.
This is also where you'll get to see the city's Baroque art.  Stroll down the small street beside the church and walk toward the city's most picturesque streets, Via Della Pace.
At the far end of the street stands the Santa Maria Della Pace church, with its white portico glowing in the sun.
Take a break by enjoying some of the delicious Roman dishes, fresh salads, and pasta while enjoying the charming terrace surrounded by vegetation.
5. Visit St. Peter's Basilica
As one of the most-renowned religious buildings in the world, St. Peter's Basilica has an exquisitely designed front facade with statues of Jesus and the Apostles.
Make your way inside and marvel the architecture and decoration of this beautiful building. You'll be startled at the sheer amount of detail and decoration, and the way stunning rays of light falls at specific spots during the day.
The Basilica's detailed and elegant design was done by Bernini and Michelangelo.  Make sure that you also climb to the dome's top for an aerial view of the St. Peter's Square.
6. Walk Through History in the Roman Forum
The Roman Forum is a huge archeological site that dates back to 500 AD, and it's probably one of the most important Roman ruins.
As one of the best Rome attractions, it consists of several ruins that were in the past the hub of Roman public and administrative life.
Various temples such as Titus, Saturn, and Vesta were found here. There were also squares and arches like the Arch of Severus.
Found near the Colosseum and Altar of the Fatherland, much of Roman Forum's structures still stand to date.
Consider having a guide during your tour to help you bring the ancient stories to life and learn more about the place's history.
You can get tickets for both the Roman Forum and the Colosseum as it will allow enough time to explore the magnificent ruins and later enjoy the Colosseum without delays.
7. Climb the Spanish Steps
Constructed in 1725, the 135 Spanish steps were intended to connect the Piazza di Spagna and the Piazza Trinita dei Monti.
The Spanish steps boast a wide stone ledge, framed by stone walls. Climb the steps to the top to admire the ship-shaped fountain from the top as well as the Piazza Trinita dei Monti.
There's also the Trinita dei Monti church, which is also considered as a tourist attraction.
If you still got the strength, you can climb further an amazing view of the Centro Storico. The Piazza di Spagna, usually at the bottom of the steps includes a line of cafes and shops.
8. Experience the Nightlife in Testaccio
Romans know how to party. At night, the city turns into a bacchanalia playground. In the past, Via Veneto was the ideal place to visit for nightlife. Nowadays, however, Testaccio is known as the epicenter of nightlife.
Home to the largest butchery in the city, Testaccio is now filled from all ends with a plethora of bars and nightclubs, and the party goes all the way till dawn.  Choose your footwear wisely due to the cobblestone streets.
9. Explore Trastevere
This ancient part of Rome is regarded as one of the places you'll experience the real Roman life and the way the residents live.
Trastevere, as its name suggests "across the Tiber" is found on the west of Tiber River.
You'll find a line of boutiques on the streets selling perfumes, handicrafts, and jewelry. Stroll through the narrow cobbled streets, flanked by ochre buildings and character.
Many restaurants, pubs, bars, and cafes can be found here. You can enjoy some nightlife by hanging out with friends or local citizens drinking at the bars.
As one of the best places to visit in Rome, make sure that you enjoy some lively nightlife at Trastevere for a real slice of the Roman culture.
10. Throw a Coin in the Trevi Fountain
Last on our list of things to do in Rome Italy is to throw a coin in the Trevi Fountain once your visit is over.
Built by Nicola Salvi in 1762, the fountain features Neptune marble statue at the center surrounded by Tritons. The Fountain is a well-detailed masterpiece and a true work of art.
The site is mostly overrun with tourists throwing coins into the water over their shoulders as it's said anyone that does so will get another chance to return to Rome.
Consider visiting the Fountain late at night or early morning when the crowds disperse for that magical experience.
Things to Do in Rome: Get the Best Holiday Experience
With its vast archeological treasures, the world's richest cultural heritage and best art collections, it's without doubt, that the best things to do in Rome are the best around the world.
Follow the guide provided above to help you during your Rome tour and make sure that you don't miss out on the best site visits and experiences the City has to offer.
Explore our website and learn more about your next travel destination.
Summer's coming up, and you're ready to take some vacation days to enjoy the beautiful beaches of Maui. But besides hit the surf, what are some other attractions there?
Here are 7 things to do in Maui if it's your first time on the island.
1. Road to Hana Drive
This scenic highway takes you all along Maui's amazing coastline. Be sure to rent a car to experience the whole thing.
You'll get chances to stop and look at waterfalls, take breathtaking hikes, and take in the mindblowing sceneries. Do note that there's a lot of narrow, winding roads to take, so don't get too distracted while you're driving!
2. Old Lahaina Luau
You can't go to Hawaii and not experience a luau! You'll be treated to a wonderful show by locals who show off traditional dances. The feast will include mahi-mahi, kalua pua'a, which is pork roasted in an underground oven, and a dessert of poi, or mashed taro.
3. Maui Ocean Center
This is a great place to visit if the weather isn't so great outside. This aquarium has a giant 750,000-gallon open ocean exhibit, which has more than 2,000 fish in it!
4. Banyan Tree Park
If you want to take a break in a shady part of nature after departing your exotic estates vacation rentals, and doing some shopping and eating in Lahaina, make a stop in the Banyan Tree Park that's close by. You can even pack a small picnic and have your lunch amidst these giant trees.
5. Snorkeling Tour in Molokini
Molokini is a Marine Life Conservation District where you'll see an abundance of marine life. You'll be able to observe over 250 different types of fish when you take a dive there.
This is a somewhat expensive trip to go on, but we promise you it's worth every penny.
6. Craft Tours Across the Valley Isle
If you're a beer or wine enthusiast, you won't want to miss out on this. These tours will take you across the island and let you sample the local craft spirits, wine, beer, and coffee.
Some of these tours even take you to Surfing Goat Dairy to sample farm-to-table snacks and cuisine, so foodies can indulge as well.
7. Wai'anapanapa State Park Black Sand Beach
If you've lived near the beach for most of your life, it's easy to take it for granted, especially if you're used to gorgeous beaches like those you find in California. But have you ever seen black sand before?
Make it a trip to remember by visiting Wai'anapanapa State Park Black Sand Beach, which is on the Hana Highway at mile marker 32. Not only does this state park have gorgeous black sand, but it also has blowholes, caves, tide pools, and lava tubes to explore.
Have Plenty of Things to Do in Maui
Now that you know about some things to do in Maui, you're guaranteed to have a blast when you get there. Enjoy yourself and be safe!
If you're traveling out of the country later this year and need some helpful translations, check out our downloadable dictionaries.
Many people miss out on the beauty of Alaska. It's not commonly the first thing that comes to mind when deciding where to go on vacation. People opt for southern islands and locations with warm weather and beaches.
Alaska's climate isn't always freezing – it can be comfortable during the summer. From landscapes to wildlife, Alaska has many attractions to offer.
Here are 10 epic reasons why you should visit Alaska.
1. The Northern Lights
The Northern Lights are a gorgeous sky spectacle most people want to see once in their lifetime. The aurora borealis is actually a phenomenon that occurs when charged sun particles collide with gases on Earth. This meeting of particles creates emissions of stunning light.
This colorful dance of green, blue, and red is only able to be seen in the winter, spring, and fall. The lights are visible in the winter from 11:30 p.m. to 3:30 p.m., and in the spring and fall from 12:30 a.m. to 4:30 a.m. The night sky has to be completely clear to see the mystical sight well enough.
2. Wildlife
There are a variety of wildlife roaming freely in Alaska. You can see them in nature by taking part in tours and viewings. The state offers viewings of specific animals and tours that are unlike any in a zoo.
A popular park is Denali National Park, where you can spot caribou, wolves, moose, bears, foxes, and more. Participants can also see golden eagles and bald eagles on the tour. Other parks include the Alaska Raptor Center, the Alaska Sealife Center, the Alaska Wildlife Conservation Center, and the state zoo.
Visitors can on viewings for salmon, bears, moose, eagles, Dall sheep, caribou, walrus, and other wildlife. Even if you don't pay for a tour or viewing, you'll most likely see some majestic animals wandering about. Moose are common.
Ask the locals where wildlife hot spots are if you're interested in going on some animal-viewing of your own!
3. Glaciers
While temperatures are high enough that snow melts during the summer, large glaciers are a sight that stay in Alaska all year. There are an estimated 100,000 glaciers and only 616 are named. Glacier Bay National Park has about 1,000 icy blue attractions!
Many of these striking glaciers are accessible by car, train, or trails. This includes Matanuska Glacier, Portage Glacier, Exit Glacier, Spencer Glacier, and Bryon Glacier. Some, such as Spencer Glacier, have ice caves you can enter.
Big cruise ships can't get very close to ice that's on the water, but smaller boats or kayaks are other options.
4. Mountains
Alaskan scenery is like no other. Mountains of all sizes are abundant and ready to be explored (and photographed). They rise in the distance, waiting for visitors.
Reaching the tallest height in all of North America is Denali. This mountain is over 20,000 feet above sea level. Don't worry if extreme hiking isn't your forte – there are peaks that only get to less than half of Denali's peak.
Mountains are all over the state. See the Alaska Range, Brooks Range, Saint Elias Mountains, Chugach Mountains, Aleutian Range, and many more mountain groups. Take in the astonishing scenery as you drive through places such as the Seward Highway.
5. The Midnight Sun
Is the cold a bit too much for you? Vacation to Alaska in the summer and experience the Midnight Sun. This is the opposite of the Northern Lights, which occur in the winter when there's less daylight.
The sun stays above the horizon much longer in the summer, and even in the places where it does fall below the horizon there's still twilight. Seward has 18 hours of sunlight and Barrow, the northernmost city, has a full 24 hours of sunlight!
The Midnight Sun can only be found above the Arctic Circle, or about a third of Alaska. The state offers bus and plane tours, and you can join local celebration during the summer solstice. You can view the sun clearly from some mountains and highways.
6. Fun in the Snow
Alaska is the perfect destination for those who love snowboarding, skiing, and snowmobiling. In the winter, there's definitely enough snow to find places to go to for free. Travel through forests and up and down mountains.
A ski resort is another option. The state has 7 resorts including Alyeska, Arctic Valley, and Eaglecrest.
The summer months aren't totally devoid of snow. You can ski at Thompson Pass and Chugach Mountain Powder Guides offer heli-skiing into June.
7. Fishing
Fishing pro or not, it's worth it to fish in Alaska. Don't worry about sitting for hours waiting for a bite. This won't be a problem when you find the right fishing location.
Catch rainbow trout, salmon, halibut, and more at a private fishing lodge or with a charter company. With a company you'll learn about commercial fishing, too.
Although it's not remote and the chances of catching fish are smaller, you can also fish in urban areas such as downtown Anchorage.
8. Cruises
Summer is the best time to cruise Alaska because the weather is warm enough for cruise ships to safely move through the water. Take in the breathtaking landscaping, wildlife, and entertainment for a week or two on-board.
Peak season is June to August. It has the warmest weather, longest days, and great chances of seeing wildlife.
May and September are off-season months, but you can still see the Alaskan scenery and wildlife at a lower price. These months are colder, however, and melted snow forces some tourist spots in May to close until the middle or end of the month.
September offers fall scenery and the possibility of seeing the Northern Lights. Although it gets rainy, most of the tourist spots stay open during the month.
9. Hiking and Camping
Stay among Alaskan nature and choose from many campsites and hiking trails. Campgrounds include Willow Creek, Porcupine, and Eagle River.
There are over 750 trails in the state, ranging from beginner level to advanced, so there's one out there for you! Some may take a few hours while others could take a couple days. Experience wildlife, forests, mountains, and the amazing Alaskan views.
Another great part is that it's free to hike a trail unless you have to rent gear. Popular trails are Child's Glacier, Homestead Trail, Lost Lake Trail, and Devil's Creek Trail.
10. Peace and Quiet
It's easy to escape the noise of everyday life when you vacation in Alaska. Being the biggest state, there are a vast number of places to visit and explore.
Drive down the roads that are almost barren and enjoy the sights in remote areas. You'll get a break from the internet as well with low connectivity in cities and none at all in the wilderness.
Imagine a peaceful day of sightseeing and hiking followed by a marathon of rented DVDs! Alaska is the place to be to get away from it all.
See the Beauty of Alaska
There are wonders to be experienced in America's largest state. Alaska is much more than a frozen wasteland, and those who dislike the winter cold can still enjoy a getaway here.
Adventurous visitors can fish, hike, or go skiing. The less adventurous types can relax at a ski resort, remote cabin or hotel, and go on wildlife tours or a cruise. Alaska has something for everyone.
Learn more about TravLang by visiting our site.