Seville is one of the most exotic cities of Spain. With Moorish arches and colored tiles it becomes the most awaiting place. This place is considered as an exciting and modern European city. Seville city is the cultural center of Spain. The city is full of glorious history and numerous tales. The city has a decent and a stunning variety of lovely architecture. These abilities of Seville make it one of the most thrilling cities to visit. All the main sights are just at walking distance from each other.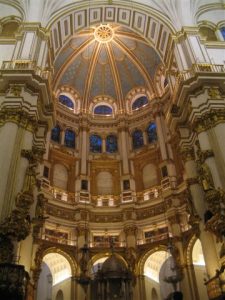 One can start with the close by buildings that together makes the site of the UNESCO world heritage. These are situated in center of the old city. We can say that they are the old city's heart. The three buildings are
Seville Cathedral.
The Alcazar.
Archivo de Indias.
Seville Cathedral is the place where you can get the immense pleasure of spirituality. The entire environment is beautiful and magical. The cathedral took almost 100 years to complete.
Inside the Seville cathedral there are several architectures
1.The Tomb of Christopher
This tomb was initially constructed in the Cathedral of Havana but after the declaration of the independence of Cuba it was transfered to Seville.

2. Antecabildo
It is a room in the cathedral with precious sculptures and wall reliefs. Herman Ruiz Jimenez designed the main entrance of this room. The vault was completed by the Asensio de Maeda and Juan de Minjares.
3.The Giralda Towers
The construction of this tower was started by La Giralda and was completed in 1196. At the top of the tower there were four brightly polished copper spheres but they were destroyed by an earthquake in 1356. Later on the spheres were replaced by the cross and a bell. The cross and bell are the Christian religious symbols.
4.The Patio del Mariscal
This is a place inside the cathedral. It is also known as the Chapter room. The capitular lords used it as a resident area. A stone sculpture in the center enhances the beauty of the place.
This place represents the glory of past. The Seville Cathedral is the place that has both the beauty and the tales of the ancient centuries. This cathedral is the best example of fine arts.
The magnificent sculptures and the marvelous exteriors make this place worthy to visit. Make sure that you visit this marvelous place during your vacations.