A 2016 poll reported that approximately 20% of baby boomers admitted their biggest regret in life was not traveling more when they were younger. Many of these people cited work commitments as their main reason for not traveling during their younger years.
Are you scared of having this same regret when you're old and gray? Then why not figure out a way to work and travel in Australia following your final year of college?
The good news is there are several ways to make this dream a reality. Check out some of your best options below.
Find a Job in Your Field in Australia
Did you go to school to be a:
Data analyst?
Cybersecurity specialist?
Social worker?
Business development manager?
Digital marketing analyst?
These are some of the positions that many Australian companies are trying to fill at the moment. This means you shouldn't have a hard time finding a job in Australia to support your travel plans.
One major thing to consider (besides the pay), is that your work schedule is flexible enough to accommodate travel. If things go well, you may even find a lucrative career that turns your post-college adventure into a permanent residency.
Look for Remote Jobs That You Can Do From Australia
In the digital age, it's easier than ever to work remotely from wherever you want. It doesn't matter if you're working from Alabama or Australia—you can find remote jobs that will provide you with plenty of freedom.
You can become a writer, an editor, or a graphic designer – all you need is a reliable computer and an internet connection. These positions allow you to work and travel in Australia as long as you can manage the time difference between the U.S. and the Land Down Under.
Take a Volunteer Position in Australia to Cover Travel Costs
If you don't want to work a traditional job or even a remote job right out of college, there is one more option for you. You can accept a volunteer position and do some good for the world while you're taking in all Australia has to offer.
Volunteer positions obviously won't offer a salary but you can find ways to cut your travel costs when you accept the right position.
Volunteer positions with home stays, in particular, are great for recent college grads. It gives you an opportunity to immerse yourself in the Australian culture while saving money on travel.
Work and Travel in Australia with No Regrets
If you don't choose to work and travel in Australia right after graduating from college when else are you going to do it?
You're only young once, and you should take advantage of it by traveling as much as you can. Whether you get a regular 9-to-5 or take on a volunteer position in Australia, you'll be glad you did. Be sure to document your journey so you can relive your experience time and again.
Read our blog for more excellent tips on traveling.
The first thing you're expecting to see from a travel blog online is the pictures.
Pictures from everywhere, of interesting sights, tourist areas, picturesque landscapes, and golden sunsets.
Many travel bloggers just simply upload their favorite photos that go with the article and leave it at that. But they are missing a trick by not creating awesome travel graphics.
In this post, we are going to look at everything you need to know to grow your travel blog with travel graphics. We will show you exactly how to use them in your articles.
Why Do Travel Graphics Matter?
Of course, those picturesque landscapes are important to your blog. But so are travel graphics. You can even add graphics to those pictures.
Travel graphics can boost the number of images you have on your blog, eliminating the need for thousands of photos.
They also give you a different option for posts, like travel hacks, packing tips or first trip advice. Images play an important role in SEO and they can give your site a boost.
Travel graphics allow you to create new content. Think of cool infographics or checklists that your readers may love, but you haven't had a chance to incorporate yet.
With travel graphics, you can create features images. You can also use these graphics to create a theme and develop brand consistency. This helps people recognize your posts, no matter where they appear on the internet.
3 Ways to Use Travel Graphics For Blogs
1. Overlay Graphics onto Photographs
Many bloggers face issues with stolen photographs and other stolen work. Protect your image and create brand awareness by adding a watermark or logo onto your photos so they can't be stolen and redistributed without your company on them.
2. Infographics
Infographics are a great tool to provide quick and easy access to important information. On a travel blog, think of using infographics to create your perfect packing list. This will keep your blog content diverse and drive up your SEO.
Be sure to include your logo and branding in the infographic.
3. Text on Photos
For featured photos, and anything that you really want to stand out, place text onto the photo. Features posts are great to drive traffic to your other platforms.
Tips and Tricks for Travel Graphics
Graphics can become hard to read, or confusing if there is too much text or too many things going on in the one image. Keep it simple so your audience knows exactly what you're trying to convey to them.
Use a design app to create easy templates to help with your brand consistency. This will give you more creditability and your readers will know what to expect from each post.
Get Designing Today!
Everyone loves to see those landscape shots of city skylines, and using travel graphics can elevate those images on your blog.
Always create a consistent look and feel to your blog posts.
For more information on traveling, take a look at the other articles on our blog.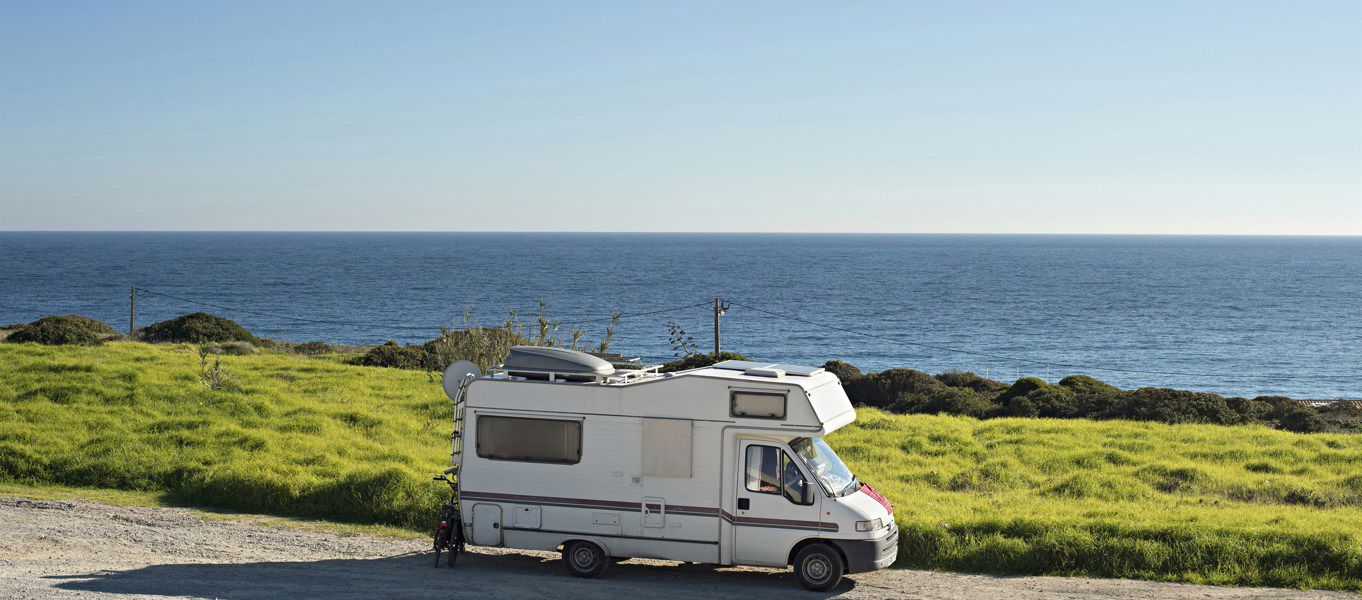 Planning any trip away is exciting, but soon you get into the issues of finding the right place to stay at each location you would like to visit, and soon excitement can turn into frustration. That is why, if you are planning a trip to see the beauty and wonder Scotland has to offer, there is a better way.
Hiring a motorhome to tour Scotland gives you freedom to do what you want, when you want. Instead of planning an itinerary and having to book hotels or other accommodation in advance, which ties you to a very specific timetable, you can go where you want, never worrying about where you want to stay.
Find the perfect spot and want to stay a bit longer? If you are using a motorhome it doesn't matter, you can just stay. No worries about losing a deposit at another hotel, your room is with you wherever you go. 
Motorhomes also put you closer to the country itself. Touring Scotland is not just about the attractions and the people, but the natural beauty we find across the country. With a motorhome, you can stop and enjoy everything Scotland brings, whenever you want. 
There is something special about taking control of your trip too. Relax, take your time, nowhere you have to be, just enjoy your holiday as you want, the way you want. Hiring a motorhome to tour Scotland does all of that and more, and it gives you the unique experience of the country you have been looking for.
Rome is undeniably one of the most beautiful, ancient cities in the world. Home to the Roman Catholic Church and some of the world's renowned art and architecture masterpieces, the Eternal city hosts millions of tourists each year.
Rome is a city drenched in Christianity and history. Let's be honest! The eternal city has hundreds if not thousands of things to see and do something that might be eternally overwhelming, especially for first-time visitors.
With a little research, however, you can narrow down some of the things you may want to do while in Rome.
Here are some of the 10 things to do in Rome to help you discover and enjoy the city in all its glory.
1. Visit the Colosseum
As the world's most renowned landmarks, the Colosseum holds a long, bloody history.
This incredible amphitheater is said to have been constructed in the 80 A.D for holding games, gladiator combats and many more for the emperors and spectators present to enjoy.
As the Roman's Empire largest amphitheater, it's believed to have a capacity of up to 80,000 people. Its proximity to the main transport station makes the Colosseum easily accessible.
Make sure you get a perfect view of this famous structure and step inside to really appreciate the size of this ancient place of celebration.
With over 5 million people visiting the Colosseum annually, it's advisable that you buy your tickets in advance to avoid waiting for long in queues. Your Rome trip isn't complete without a visit to the Colosseum!
2. Gaze at the Pantheon Architectural Marvel
The mighty Pantheon stands out as the best historic monument and building for many of the visitors. Pantheon was built in 118AD where an older temple was commissioned.
It is one of the perfectly preserved buildings in Rome since it looks nearly the same as it had two thousand years ago.
Marvel at the architectural ingenuity of this monument by taking a walk inside on the marble floors and the splendid dome with amazing stone patters and a central opening that allows sunlight to filter in.
Pantheon is a great tourist attraction, and its location at the heart of the city makes it easily accessible.
3. Pay Your Respects to the Vatican and Its Museums
First, you need to set aside almost an entire day for the Vatican City tour. The Vatican City was declared an independent state in early 1929 and is considered as the smallest city in Europe.
Start your Vatican tour at the Piazza di San Pietro, which looks like arms stretched in an embrace. The absolute must-see is the Vatican Museums, which holds 70,000 artwork pieces.
Divided into various sections, the museum generally comprises the Chiaramonti Museum, the Museo Pio-Clementino, the Museo Gregoriano, and Museo Gregoriano Egiziano every one of them showcasing diverse themes and artworks.
Some of the notable artwork pieces include the Entombment of Christ, the breath-taking map's gallery, antique sculptures, and old master paintings.
Check out also the Castel Sant'Angel, south of the Vatican City, famous because it's where popes used to seek solace in times of sieges.
Find your way to the top for a breath-taking view of the Tiber and Vatican City, and view the Ponte Sant'Angelo with exquisitely carved marble angels at the bottom.
You may consider signing on to a nice guided tour of the Vatican to ensure you don't miss out any outstanding stuff.
Find the best tour guide for an amazing Vatican visit experience.
4. Take a Stroll to Baroque Rome at Piazza Navona
Filled with restaurants, souvenir shops, and other street vendors, the Pizza Navona is another public space in Rome.
Its proximity to the Trevi Fountain and the Pantheon makes it a magnificent place to tour while walking and one of the best things to do in Rome.
This is also where you'll get to see the city's Baroque art.  Stroll down the small street beside the church and walk toward the city's most picturesque streets, Via Della Pace.
At the far end of the street stands the Santa Maria Della Pace church, with its white portico glowing in the sun.
Take a break by enjoying some of the delicious Roman dishes, fresh salads, and pasta while enjoying the charming terrace surrounded by vegetation.
5. Visit St. Peter's Basilica
As one of the most-renowned religious buildings in the world, St. Peter's Basilica has an exquisitely designed front facade with statues of Jesus and the Apostles.
Make your way inside and marvel the architecture and decoration of this beautiful building. You'll be startled at the sheer amount of detail and decoration, and the way stunning rays of light falls at specific spots during the day.
The Basilica's detailed and elegant design was done by Bernini and Michelangelo.  Make sure that you also climb to the dome's top for an aerial view of the St. Peter's Square.
6. Walk Through History in the Roman Forum
The Roman Forum is a huge archeological site that dates back to 500 AD, and it's probably one of the most important Roman ruins.
As one of the best Rome attractions, it consists of several ruins that were in the past the hub of Roman public and administrative life.
Various temples such as Titus, Saturn, and Vesta were found here. There were also squares and arches like the Arch of Severus.
Found near the Colosseum and Altar of the Fatherland, much of Roman Forum's structures still stand to date.
Consider having a guide during your tour to help you bring the ancient stories to life and learn more about the place's history.
You can get tickets for both the Roman Forum and the Colosseum as it will allow enough time to explore the magnificent ruins and later enjoy the Colosseum without delays.
7. Climb the Spanish Steps
Constructed in 1725, the 135 Spanish steps were intended to connect the Piazza di Spagna and the Piazza Trinita dei Monti.
The Spanish steps boast a wide stone ledge, framed by stone walls. Climb the steps to the top to admire the ship-shaped fountain from the top as well as the Piazza Trinita dei Monti.
There's also the Trinita dei Monti church, which is also considered as a tourist attraction.
If you still got the strength, you can climb further an amazing view of the Centro Storico. The Piazza di Spagna, usually at the bottom of the steps includes a line of cafes and shops.
8. Experience the Nightlife in Testaccio
Romans know how to party. At night, the city turns into a bacchanalia playground. In the past, Via Veneto was the ideal place to visit for nightlife. Nowadays, however, Testaccio is known as the epicenter of nightlife.
Home to the largest butchery in the city, Testaccio is now filled from all ends with a plethora of bars and nightclubs, and the party goes all the way till dawn.  Choose your footwear wisely due to the cobblestone streets.
9. Explore Trastevere
This ancient part of Rome is regarded as one of the places you'll experience the real Roman life and the way the residents live.
Trastevere, as its name suggests "across the Tiber" is found on the west of Tiber River.
You'll find a line of boutiques on the streets selling perfumes, handicrafts, and jewelry. Stroll through the narrow cobbled streets, flanked by ochre buildings and character.
Many restaurants, pubs, bars, and cafes can be found here. You can enjoy some nightlife by hanging out with friends or local citizens drinking at the bars.
As one of the best places to visit in Rome, make sure that you enjoy some lively nightlife at Trastevere for a real slice of the Roman culture.
10. Throw a Coin in the Trevi Fountain
Last on our list of things to do in Rome Italy is to throw a coin in the Trevi Fountain once your visit is over.
Built by Nicola Salvi in 1762, the fountain features Neptune marble statue at the center surrounded by Tritons. The Fountain is a well-detailed masterpiece and a true work of art.
The site is mostly overrun with tourists throwing coins into the water over their shoulders as it's said anyone that does so will get another chance to return to Rome.
Consider visiting the Fountain late at night or early morning when the crowds disperse for that magical experience.
Things to Do in Rome: Get the Best Holiday Experience
With its vast archeological treasures, the world's richest cultural heritage and best art collections, it's without doubt, that the best things to do in Rome are the best around the world.
Follow the guide provided above to help you during your Rome tour and make sure that you don't miss out on the best site visits and experiences the City has to offer.
Explore our website and learn more about your next travel destination.
Summer's coming up, and you're ready to take some vacation days to enjoy the beautiful beaches of Maui. But besides hit the surf, what are some other attractions there?
Here are 7 things to do in Maui if it's your first time on the island.
1. Road to Hana Drive
This scenic highway takes you all along Maui's amazing coastline. Be sure to rent a car to experience the whole thing.
You'll get chances to stop and look at waterfalls, take breathtaking hikes, and take in the mindblowing sceneries. Do note that there's a lot of narrow, winding roads to take, so don't get too distracted while you're driving!
2. Old Lahaina Luau
You can't go to Hawaii and not experience a luau! You'll be treated to a wonderful show by locals who show off traditional dances. The feast will include mahi-mahi, kalua pua'a, which is pork roasted in an underground oven, and a dessert of poi, or mashed taro.
3. Maui Ocean Center
This is a great place to visit if the weather isn't so great outside. This aquarium has a giant 750,000-gallon open ocean exhibit, which has more than 2,000 fish in it!
4. Banyan Tree Park
If you want to take a break in a shady part of nature after departing your exotic estates vacation rentals, and doing some shopping and eating in Lahaina, make a stop in the Banyan Tree Park that's close by. You can even pack a small picnic and have your lunch amidst these giant trees.
5. Snorkeling Tour in Molokini
Molokini is a Marine Life Conservation District where you'll see an abundance of marine life. You'll be able to observe over 250 different types of fish when you take a dive there.
This is a somewhat expensive trip to go on, but we promise you it's worth every penny.
6. Craft Tours Across the Valley Isle
If you're a beer or wine enthusiast, you won't want to miss out on this. These tours will take you across the island and let you sample the local craft spirits, wine, beer, and coffee.
Some of these tours even take you to Surfing Goat Dairy to sample farm-to-table snacks and cuisine, so foodies can indulge as well.
7. Wai'anapanapa State Park Black Sand Beach
If you've lived near the beach for most of your life, it's easy to take it for granted, especially if you're used to gorgeous beaches like those you find in California. But have you ever seen black sand before?
Make it a trip to remember by visiting Wai'anapanapa State Park Black Sand Beach, which is on the Hana Highway at mile marker 32. Not only does this state park have gorgeous black sand, but it also has blowholes, caves, tide pools, and lava tubes to explore.
Have Plenty of Things to Do in Maui
Now that you know about some things to do in Maui, you're guaranteed to have a blast when you get there. Enjoy yourself and be safe!
If you're traveling out of the country later this year and need some helpful translations, check out our downloadable dictionaries.
Many people miss out on the beauty of Alaska. It's not commonly the first thing that comes to mind when deciding where to go on vacation. People opt for southern islands and locations with warm weather and beaches.
Alaska's climate isn't always freezing – it can be comfortable during the summer. From landscapes to wildlife, Alaska has many attractions to offer.
Here are 10 epic reasons why you should visit Alaska.
1. The Northern Lights
The Northern Lights are a gorgeous sky spectacle most people want to see once in their lifetime. The aurora borealis is actually a phenomenon that occurs when charged sun particles collide with gases on Earth. This meeting of particles creates emissions of stunning light.
This colorful dance of green, blue, and red is only able to be seen in the winter, spring, and fall. The lights are visible in the winter from 11:30 p.m. to 3:30 p.m., and in the spring and fall from 12:30 a.m. to 4:30 a.m. The night sky has to be completely clear to see the mystical sight well enough.
2. Wildlife
There are a variety of wildlife roaming freely in Alaska. You can see them in nature by taking part in tours and viewings. The state offers viewings of specific animals and tours that are unlike any in a zoo.
A popular park is Denali National Park, where you can spot caribou, wolves, moose, bears, foxes, and more. Participants can also see golden eagles and bald eagles on the tour. Other parks include the Alaska Raptor Center, the Alaska Sealife Center, the Alaska Wildlife Conservation Center, and the state zoo.
Visitors can on viewings for salmon, bears, moose, eagles, Dall sheep, caribou, walrus, and other wildlife. Even if you don't pay for a tour or viewing, you'll most likely see some majestic animals wandering about. Moose are common.
Ask the locals where wildlife hot spots are if you're interested in going on some animal-viewing of your own!
3. Glaciers
While temperatures are high enough that snow melts during the summer, large glaciers are a sight that stay in Alaska all year. There are an estimated 100,000 glaciers and only 616 are named. Glacier Bay National Park has about 1,000 icy blue attractions!
Many of these striking glaciers are accessible by car, train, or trails. This includes Matanuska Glacier, Portage Glacier, Exit Glacier, Spencer Glacier, and Bryon Glacier. Some, such as Spencer Glacier, have ice caves you can enter.
Big cruise ships can't get very close to ice that's on the water, but smaller boats or kayaks are other options.
4. Mountains
Alaskan scenery is like no other. Mountains of all sizes are abundant and ready to be explored (and photographed). They rise in the distance, waiting for visitors.
Reaching the tallest height in all of North America is Denali. This mountain is over 20,000 feet above sea level. Don't worry if extreme hiking isn't your forte – there are peaks that only get to less than half of Denali's peak.
Mountains are all over the state. See the Alaska Range, Brooks Range, Saint Elias Mountains, Chugach Mountains, Aleutian Range, and many more mountain groups. Take in the astonishing scenery as you drive through places such as the Seward Highway.
5. The Midnight Sun
Is the cold a bit too much for you? Vacation to Alaska in the summer and experience the Midnight Sun. This is the opposite of the Northern Lights, which occur in the winter when there's less daylight.
The sun stays above the horizon much longer in the summer, and even in the places where it does fall below the horizon there's still twilight. Seward has 18 hours of sunlight and Barrow, the northernmost city, has a full 24 hours of sunlight!
The Midnight Sun can only be found above the Arctic Circle, or about a third of Alaska. The state offers bus and plane tours, and you can join local celebration during the summer solstice. You can view the sun clearly from some mountains and highways.
6. Fun in the Snow
Alaska is the perfect destination for those who love snowboarding, skiing, and snowmobiling. In the winter, there's definitely enough snow to find places to go to for free. Travel through forests and up and down mountains.
A ski resort is another option. The state has 7 resorts including Alyeska, Arctic Valley, and Eaglecrest.
The summer months aren't totally devoid of snow. You can ski at Thompson Pass and Chugach Mountain Powder Guides offer heli-skiing into June.
7. Fishing
Fishing pro or not, it's worth it to fish in Alaska. Don't worry about sitting for hours waiting for a bite. This won't be a problem when you find the right fishing location.
Catch rainbow trout, salmon, halibut, and more at a private fishing lodge or with a charter company. With a company you'll learn about commercial fishing, too.
Although it's not remote and the chances of catching fish are smaller, you can also fish in urban areas such as downtown Anchorage.
8. Cruises
Summer is the best time to cruise Alaska because the weather is warm enough for cruise ships to safely move through the water. Take in the breathtaking landscaping, wildlife, and entertainment for a week or two on-board.
Peak season is June to August. It has the warmest weather, longest days, and great chances of seeing wildlife.
May and September are off-season months, but you can still see the Alaskan scenery and wildlife at a lower price. These months are colder, however, and melted snow forces some tourist spots in May to close until the middle or end of the month.
September offers fall scenery and the possibility of seeing the Northern Lights. Although it gets rainy, most of the tourist spots stay open during the month.
9. Hiking and Camping
Stay among Alaskan nature and choose from many campsites and hiking trails. Campgrounds include Willow Creek, Porcupine, and Eagle River.
There are over 750 trails in the state, ranging from beginner level to advanced, so there's one out there for you! Some may take a few hours while others could take a couple days. Experience wildlife, forests, mountains, and the amazing Alaskan views.
Another great part is that it's free to hike a trail unless you have to rent gear. Popular trails are Child's Glacier, Homestead Trail, Lost Lake Trail, and Devil's Creek Trail.
10. Peace and Quiet
It's easy to escape the noise of everyday life when you vacation in Alaska. Being the biggest state, there are a vast number of places to visit and explore.
Drive down the roads that are almost barren and enjoy the sights in remote areas. You'll get a break from the internet as well with low connectivity in cities and none at all in the wilderness.
Imagine a peaceful day of sightseeing and hiking followed by a marathon of rented DVDs! Alaska is the place to be to get away from it all.
See the Beauty of Alaska
There are wonders to be experienced in America's largest state. Alaska is much more than a frozen wasteland, and those who dislike the winter cold can still enjoy a getaway here.
Adventurous visitors can fish, hike, or go skiing. The less adventurous types can relax at a ski resort, remote cabin or hotel, and go on wildlife tours or a cruise. Alaska has something for everyone.
Learn more about TravLang by visiting our site.
If you've been working out and eating right, great. You should also aim to sleep well and manage your stress levels.
The last one, in particular, is super important. After all, stress doesn't just affect your mind. It also has negative effects on your body and behavior.
Luckily, there are many ways to control stress. You can learn meditation techniques, set aside time for your hobbies, and go on vacations.
And speaking of vacations, have you ever considered a spa vacation? Here, we'll talk about why spa vacations are the best including their awesome health benefits.
Spa + Vacation = The Ultimate Self-Care
What's the first thing you think of when someone says 'spa?'
Though there are different types of spas (from day spas to medical spas, resort spas, and so on), there's one type of treatment they all seem to offer: massages.
And anyone who's had one knows exactly how relaxing a good rub down can be. Aside from helping people de-stress, massages can also help reduce migraine attacks, as well as pain from exercise. It can also help women suffering from PMS and those who have chronic soft tissue pain issues such as arthritis, fibromyalgia, etc.
Now, as for vacations, there are plenty of studies supporting its health benefits. These include a possibly longer lifespan, healthier heart, faster reaction times, and so on. If you consider the health benefits of going to a spa and taking a vacation, you're basically getting double the goodness.
Still not convinced? Let's get to the specifics then. Here are 8 ways spa vacations are good for your health.
1. Reduce Your Stress
Have you ever seen a spa with garish decor and plays loud music?
Most likely, you'll never come across one in your life. That's because spas are places built for maximum relaxation. From the smells to the interior design to the treatments and therapists themselves, everything in a spa will help de-stress you and elevate your mood.
Now imagine just how relaxed you'll be if you go on a week-long spa vacation. Every day will be a spa day. You can get daily massages, facials, body treatments, and more important of all, be away from the daily demands of your life that cause you stress.
2. Improve Your Heart Health
If you visit a full-service spa such as Willows Spa, you'll get more than facials, massages, and body treatments. You also get to enjoy luxurious spa amenities such as steam rooms, sauna pools, whirlpools, etc.
What's interesting is if you try the steam room or sauna, you not only get relaxation benefits. One research compared saunas' cardiovascular effects to moderate exercise.
The results show that those who frequent saunas have a decreased risk of heart disease. Those who participated in the research also showed lowered blood pressure and better heart rates.
3. Look and Feel Younger
Maybe you don't indulge in the signature facials offered by your local spas. If you book all-inclusive spa vacations though, anti-aging treatments are part of the deal. So why not take advantage of them?
Let your therapist take care of your skin concerns. If you have dry skin, for example, you can get a hydrating treatment, plus a facial massage that can prevent wrinkles and stimulate the growth of new skin cells.
4. Slim Down
One massage isn't going to give you a toned body. But certain spa treatments such as body wraps, deep tissue massages, and electric muscle stimulation can aid weight loss.
Of course, diet and exercise also play an important role when it comes to achieving your desired weight. The good thing is you have access to healthy meals and workout facilities when you book a spa vacation.
That means you're less likely to undo the effects of your spa treatments. Unlike say visiting a spa on a Friday and then stuffing yourself with fast food during the weekend.
5. Sleep Better
Massages can get you so relaxed, you'll have no trouble sleeping during and after sessions.
But luxury spa vacations take things further by offering sleep enhancement programs. Here, you get to consult with therapists who can recommend treatments such as reflexology and acupuncture. You also get a special diet designed to help you sleep better.
When you go home, you'll be armed with tips and advice on sleeping positions and other habits that promote better sleep cycles.
6. Detox
There are spa holidays that specialize in ridding your mind and body of stress. If you try one of these detox retreats, you'll benefit from the holistic setting, as well as tailored-for-you diet and activities.
These could include detox drinks, colonics, personal training, herbal steam baths, yoga practices, and so on.
7. Relieve Your Aches and Pains
If you're an athlete, you're no stranger to aches and pains since you're pushing your body to the limit. But even if you're not athletic, you know that muscles can become stiff and strained over time.
Getting the occasional massage is great. It will help you rest, relax, and work out those knots and kinks (aka tension in your muscles).
If you need something more intensive though, a spa vacation is worth considering. Yes, it's a luxury. But it's also a good investment if you think of it as restorative bodywork.
8. Boost Your Immune System
Spa vacations expose you to different environments, which is good for your immune system. Remember, new environment = antibodies. And that means a healthier you.
Plus, with all the benefits already mentioned, it's a sure thing your immune system will get a boost. The more relaxed and rested you feel, the better your overall health will be.
Ready to Book a Spa Vacation?
Awesome. Now that you know some of the health benefits of spa vacations, you should consider booking one as soon as you can.
Or if you can't afford to go on one at the moment, just remember not to overwork yourself. Learn to manage your stress and try your best to eat right, exercise, and find a local spa where you can go for regular treatments.
For more travel-related tips and advice, don't hesitate to browse our site.
Are you looking for an Asian vacation full of natural beauty? Perhaps you're a bit over Thailand, the most popular destination, and you want something a little different. We have the perfect place for you: Malaysia.
There are natural wonders in Malaysia that rival any in the world. Whether water or trees are your pleasure, you will find a place to love in Malaysia.
There are so many beautiful destinations in Malaysia that we decided to narrow them down to help you craft your perfection vacation itinerary. All of the places in this guide belong on your vacation bucket list, but even if you can only hit one or two, you will leave happy.
Read on to begin your love affair with Malaysia.
Natural Wonders in Malaysia You Do Not Want to Miss
With this list, we tried to be as expansive in our tastes as possible, giving you a taste of the country while catering to the preferences of all types of outdoor explorers. As we said, there are too many beautiful locales to name in just one article about Malaysia, so this is just a glimpse of all the country has to offer.
What a beautiful glimpse it is. See for yourself.
Sipadan
The island of Sipadan is made of living coral that sits on the top of an extinct volcano. It offers scuba diving, where you can see creatures ranging from turtles to schools of barracuda.
Sipadan's ecosystem is so precious that visitors are not even allowed to stay there overnight. It is worth the trip, however brief!
Langkawi
As far as Malaysian islands go, Langkawi is a bit more robust than Sipadan. You can stay there as long as you can stand the pristine white beaches, gorgeous waterfalls, and a plethora of water sports activities. As you tour Langkawi, make sure you take advantage of the snorkeling, parasailing, and sightseeing that is available in spades.
If all of the nature in Langkawi were not enough to attract you, the island has also been duty-free since 1987, which makes nightlife fun and inexpensive.
Mulu Cave National Park
Let's go underground. That is the promise of the Mulu Cave National Park in Sarawak. This UNESCO World Heritage Site has many different caves to explore, including the largest passage (Deer Cave) and largest underground chamber (Sarawak Chamber) in the world.
If you love fauna, make sure to catch the bat exodus from the Deer Cave.
Pantai Kerachut
On the way to Pantai Kerachut, through the Penang National Park, is a meromictic lake. What is a meromictic lake, and why is it worth the trip just to see it?
A meromictic lake is one in which salt water and fresh water coexist but do not mix entirely. There are fewer than 40 meromictic lakes in the world, so we recommend this site is as rare as it is beautiful.
Taman Negara National Park
This destination is for the forest lovers. The tropical rainforests in Taman Negara National Park are more than 130 million years old, so visiting is like going back in time through the history of Earth.
There is wildlife galore in Taman Negara, as well as gigantic, pungent flowers and racing river rapids. Everything you want from a forest you will find here.
Malaysia Is Waiting
We hope you have enjoyed this taste of the natural wonders in Malaysia. These and other destinations are ripe for the exploring, and we can help you book a trip that includes as many of them as you are able to see.
Happy travels and continue reading our blog for more insights.
What comes to your mind when you hear the word Miami?
Is it the sandy beaches, sizzling nightlife, or the rich Art Deco architecture in the streets?
Well, there's much more than that!
Miami fishing is one of the most exciting activities in Florida for both experienced anglers and fun seekers. But, you need to find the perfect spots to make your memorable catch; so as not to you go back without anything to show for your Miami trip.
Fortunately, here are the best fishing spots in Miami for your next big catch:
1. BlackPoint Marina
BlackPoint Marina is one of the best-known fishing spots in Miami due to its close proximity to Biscayne National Park.
Apart from the surrounding wildlife and teeming vegetation, lies saltwater fish species beneath the aggressive waves of the Atlantic Ocean. You can also catch common snooks, bonefish, and gigantic tarpons.
Once you're done fishing, kick back and relax with a couple of cold drinks to beat off the heat at one of the dockside restaurants and grills.
2. DumbFoundling Bay
You may think that the residential noise from the condos and luxury apartments around this bay makes it a no-fish zone. But not really!
Dumbfoundling Bay is home to big black drum fish, jack crevalle, and tarpons, especially in during springtime. You can easily catch drum fish weighing over 30 pounds in the shallow waters around the flats as well as in the deep channels inside the inlets.
During summertime, the big fishes move further away into the deep waters to find crustaceans which make up a huge percentage of their diet.
3. Matheson Hammock Park
Matheson Hammock Park has a constant supply of mullet, snappers, and snooks, thanks to the tides of Biscayne Bay.
If sailing into the deep waters isn't an option for you, you can try your luck fishing under the bridge located past the tollgate.
4. Featherbed Bank
For the best family vacation fishing experience, Featherbed Bank is the ideal place to go.
For a thrilling fishing experience, you'll have to visit this area during in the late spring or early fall when you can catch large, strong permit fish. It's recommended that you use live or dead pieces of crab since they make up the diet of permit fishes.
If you're not in for a tug of war, you can try fishing in the offshore and shallow flats. The fish there are less aggressive. Sites like fishmiamicharters.com will also help you decide on the perfect fishing spot for all experience levels.
5. Rickenbacker Causeway
Located along the Biscayne area, Rickenbacker Causeway is a popular fishing spot in Miami for those looking for simple fishing fun with reels.
Right after the first bridge, there's a parking lot where you can park your car and cast your reels on the bay side. Early mornings is the most ideal time to fish for barracuda and bonefish as well as catch a glimpse of friendly dolphins.
There You Go, the Best Miami Fishing Spots
Miami fishing is an exciting experience for family fishing vacations and commercial fishing. Be sure to visit the outlined spots above for the best fishing experience in Miami.
Still in the holiday mode? Check out these amazing family summer holiday ideas.
The average international trip will cost an American just over $6,000. You'll spend about a fifth of that on your accommodations.
If you're going to spend more than a grand on a hotel stay, you want to be sure you've picked the best hotel. With so many choices, though, it can be hard to know you've really made the best choice.
Our guide will help you find the right hotel every time you travel.
Location, Location, Location
The first thing you want to do is consider where you'll be. If you're visiting Disneyland, does it make sense to stay on site? If you're traveling for a festival or event, you may want to pick somewhere close to the venue.
If you're going to spend some more time exploring, location may not matter quite as much. It's probably not a good idea to wait until you arrive in the Grand Canyon and ask Google to find "hotels near my location."
Do some research and scope out hotels near major attractions you plan to visit. Take a look at the hotel's location on a map, too.
Compare Hotel Amenities
Once you've decided on a location, you can compare hotels in the area. You'll want to decide what's most important to you during your stay.
For some people, a pet-friendly policy is a must. For others, making sure the hotel has amenities like a pool or a restaurant will be key.
Price clearly isn't the only factor in picking the best hotel for your stay.
Once you've picked a few hotels that meet your criteria, it's time to look for deals.
Use the Web to Find Deals
If you're looking for the best hotel deals, you'll likely check a few of the major discount websites. Tripadvisor, Booking.com, and others provide deals. You may be able to find a great deal on one of your preferred hotels.
Keep in mind, though, that sometimes the best website for hotels is actually the hotel's own webpage. Some accommodations, like those offered by St Helena Hotel Bookings, might only be available to book on that site.
When to Book the Best Hotel
Getting the right deal can also depend on when you book. Some hotels sell out, and events can drive up the price of accommodations. This is especially true as your travel dates draw nearer.
Booking last minute could help you get a better deal though. Prices drop if you booked just a few days in advance. The best time to look for a hotel is on a weekend since fewer people are booking during those days.
If you're traveling for an event, booking well in advance is usually the right call. If you want the peace of mind, make your reservation no more than a month in advance.
Happy Travels
With these tips in hand, you'll book the best hotel every time you travel.
If you're jetting off to another country, you may want to learn the lingo before you go. Check out our language-learning tools before you pack your bags. You'll be ready to mix and mingle with the locals when you arrive.