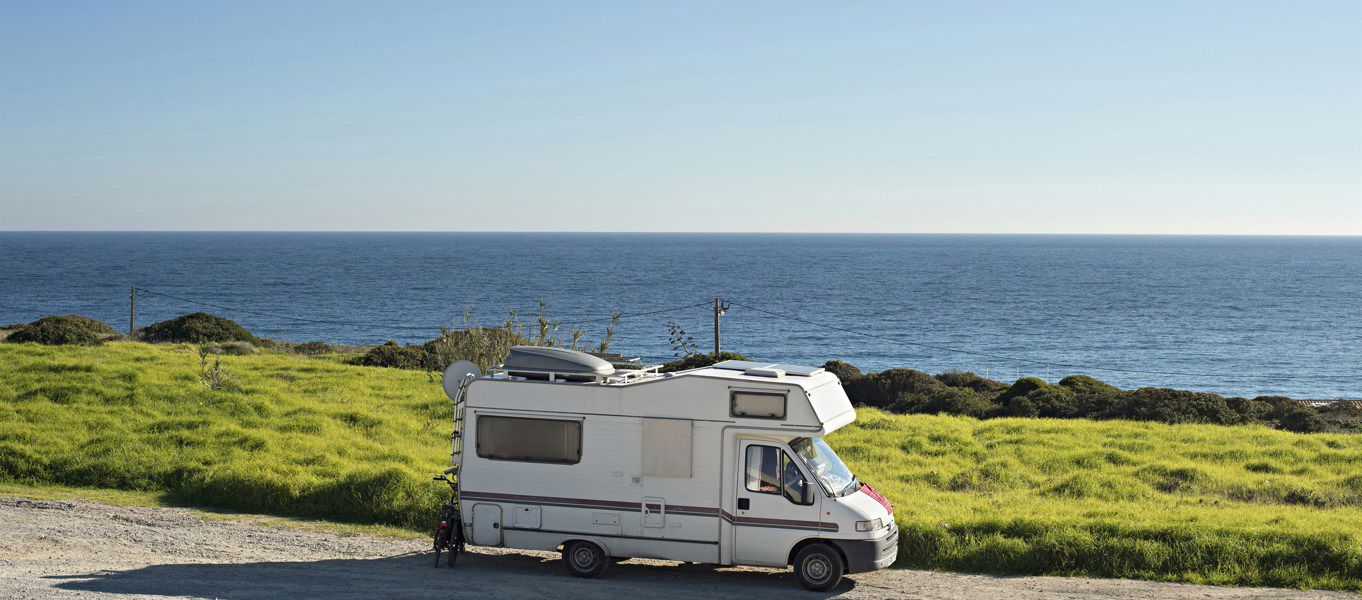 Planning any trip away is exciting, but soon you get into the issues of finding the right place to stay at each location you would like to visit, and soon excitement can turn into frustration. That is why, if you are planning a trip to see the beauty and wonder Scotland has to offer, there is a better way.
Hiring a motorhome to tour Scotland gives you freedom to do what you want, when you want. Instead of planning an itinerary and having to book hotels or other accommodation in advance, which ties you to a very specific timetable, you can go where you want, never worrying about where you want to stay.
Find the perfect spot and want to stay a bit longer? If you are using a motorhome it doesn't matter, you can just stay. No worries about losing a deposit at another hotel, your room is with you wherever you go. 
Motorhomes also put you closer to the country itself. Touring Scotland is not just about the attractions and the people, but the natural beauty we find across the country. With a motorhome, you can stop and enjoy everything Scotland brings, whenever you want. 
There is something special about taking control of your trip too. Relax, take your time, nowhere you have to be, just enjoy your holiday as you want, the way you want. Hiring a motorhome to tour Scotland does all of that and more, and it gives you the unique experience of the country you have been looking for.
Sights of the American West
If you've been in the habit of traveling abroad on vacation, it can be all too easy to forget how many amazing things there are to see right here in America. From natural wonders to historical sites, amazing industrial achievements and cultural monuments, there are fascinating places that can help you better understand your heritage as well as providing a great holiday experience. Take your children to encourage their love of discovery, or go with friends and get into the spirit of adventure.
The Grand Canyon
The most impressive natural phenomenon in North America, the Grand Canyon is 277 miles long and a mile deep, with spectacular rock formations along much of its length. You can travel to it from Phoenix or Las Vegas – either way, the southern side offers most of the best views and has well developed facilities for visitors, which you'll really appreciate in the desert heat. For a truly spectacular perspective on it, consider a helicopter tour, or get really up close and personal with a rafting trip. There are gentler versions of this available for beginners, but if you're feeling up to it, white-water rafting in the Grand Canyon is the ultimate thrill.
Hollywood
There's so much to see in Hollywood that it's hard to know where to begin. Even before you arrive, you'll see the famous sign shining in the hills. Hit the Hollywood Walk of Fame and look out for your favorite stars' stars embedded in the ground, or visit Grauman's Chinese Theater where you can see their preserved handprints. You can take an open-top bus tour around famous locations and celebrity homes, visit the Dolby Theater where the Academy Awards are presented, or tour Universal Studios, whose theme park is great fun for kids and adults alike. There's plenty of good hotel accommodation to be found in Los Angeles and you might consider renting an apartment to share with friends or family during your stay.
Taos Pueblo
Just outside Taos in New Mexico, you can find one of America's most intriguing historical sites, thought to have been built around 1,000 years ago, with impressive multi-story dwellings. It's still inhabited today but parts of it can be explored by visitors and it offers the chance to see first-hand some of the ways that people lived in the Americas before Columbus. You can buy examples of traditional arts and crafts, including silver jewelry, pottery and musical instruments. Taos Pueblo is celebrated by the World Heritage Organization as one of the most important cultural landmarks in the US.
The Hoover Dam
Built between 1931 and 1936, the Hoover Dam was astonishingly ambitious for its time and still looks stunning today. Providing power, controlling floods and making it possible to irrigate land in the area, the dam came to symbolize America's recovery from the Great Depression. It has also appeared in several iconic movies and is a magnet for movie fans. As it's just a short drive away from Las Vegas, you can stay there in style when you visit. Hotel owner Stephen A Wynn has reinvented the city's approach to accommodation and you'll find every luxury on hand. The billionaire developer has business interests all over the world but this is the city where his heart is, and no expense has been spared.
Giant sequoias
After glittering cities and stunning geological wonders, you might feel strange traveling across country just to look at some trees, but the giant sequoias of the West Coast will truly astound you. The biggest of them all is the General Sherman in Sequoia National Park, which is over 2,000 years old. Standing next to its roots will make you feel like a mouse. Nearby you'll find the Tunnel Tree, which fell and was cut through so that cars can drive under it, like toys driving under a regular fallen tree. While you're in the area, you can also explore the spectacular Crystal Cave. Although it's up in the Sierra Nevada mountains and some distance from the nearest city, you'll find great hotels within the park itself.
Taking an American vacation makes the trip shorter, is usually cheaper and means no messing around with visas or special driving licenses. It means you have more time, money and energy to spend on enjoying yourself. These great sites are just a handful of the many exciting places you can find in the West, so why not follow in the spirit of the old frontiersmen and head out there to see what you can find?
This guest post is contributed by Teri Storms who loves to spread the travel news. While she travels she blogs and does freelance writing and editing.
When you went on a vacation in the old days, you needed to make sure your camera wasn't stolen, your passport and documents weren't swiped and that your suitcase came equipped with a heavy-duty lock. While those are still viable threats facing any tourist who is traveling across country or abroad, they pale in comparison to identity theft, which is the number-one danger that unsuspecting vacationers face today. Thievery has gone wireless and high-tech, and the last thing you want when you're visiting Rome, London, or Disney World with the family is to find out that your credit card numbers have been stolen and your bank account drained. There are several precautions you can take to keep your family and your finances safe during a vacation.
Safety Measures That Go the Extra Mile
Taking traditional safety measures when you go on vacation is important, but it's no longer enough today. While some of us have an obsessive attachment to our smartphones, tablet and laptops, the best way to avoid theft is to leave these gadgets at home. Internet cafe's and free Wi-Fi facilities often have easily compromised security systems. Identity thieves prowl these areas just like old time robbers staked out ATM machines. User names, passwords and bank account numbers can be compromised when you plug in at these places. Identity theft protection companies like Lifelock can provide another layer of security and defense when you're on vacation. Lifelock's identity alert system will notify you if your personal information has been comprised.
It's not just about staying safe while on vacation, but keeping your home safe when you're gone. Have a friend or neighbor check on the house while you're away. Some towns and cities across the country even offer vacation patrols. Before you leave, call the police department and see if these services are being offered in your area.
A vacation is a time to relax and unwind, and in order to do that you're going to need to take some precautions. Remember: hyper-vigilance is not paranoia. Having your bank account drained by identity thieves isn't something you want to write a postcard about.
Traditional Safety Measures
Common sense goes a long way when you're on vacation, and some of the things you do when you're home need to be altered when you go on vacation. Most of us are accustomed to using debit cards and credit cards for every transaction we make. However, when you're on vacation, good old fashion traveler checks are a safer way to go. The more electronic transactions you make, the greater the chance there are for thieves to hack the system and steal information. Traveler checks are also safer than carrying around large sums of cash. Not only does every check need to be signed, but they have tracking numbers. If the checks are stolen, chances are the thief will not be able to use them, and the tracking number ensures that you will be reimbursed.
Vacationing with travelers checks, minimal cash and one credit card is the safest way to travel. Today, most hotels have safes. It's a good idea to lock up your valuables; from passports and visas to flight itineraries that have personal information displayed- all of it should be locked up at the hotel. Your valuables are safer locked in the hotel room than they are carried in a purse or a knapsack, as that is the first place a thief is going to look if you run into trouble on the street.
This guest post is contributed by Lucia Monlia who works in the travel industry and is also a wannabe travel writer, with a passion for family holidays and camping holidays.
The big trend in holidays over the past few years has been the "staycation", when budget-conscious families decide to holiday at home rather than jetting overseas for their fix of foreign beaches and sun. Family holidays form an important part of this trend, and for families with small children or babies, staying at home can be a practical and much simpler option. But is a holiday in the UK ever going to be as good as going overseas?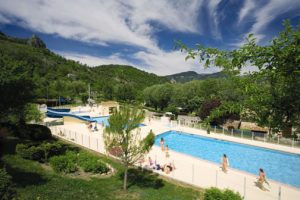 From a purely practical point of view, taking your own car on holiday and not using an airplane is far less stressful for parents and young children. Having your own car with you also means the boot can be stuffed to bursting with all the favorite toys and comforts of home which cannot be squeezed into a suitcase, especially given the tiny baggage allowances many charter airlines have introduced. Staying at home also means ready access to familiar foods and drinks, and there are no concerns over issues such as safety of drinking water or being bitten by Mediterranean insects.
Accommodation-wise, there is a massive choice throughout the UK to suit all requirements and all budgets. Most families find that a self-catering holiday suits their needs far more than a hotel and the industry has responded to this with an increasing number of cottages, lodges and campsites geared up to service the family market. A quick internet search will throw up a boggling array of different possibilities, so it is a good idea to pick a specific area before starting your search. There are good sites to visit on the internet that allow you to research good locations for campsites.
Despite the unreliability of the British climate, camping remains an eternally popular choice, especially with families. Camping doesn't have to mean packing your own tent and driving off across the countryside in search of somewhere to pitch for the night. Campsites can now provide ready pitched tents or even more exotic camping accommodation such as yurts or wigwams, both of which are guaranteed to be a hit with even the most reluctant camper.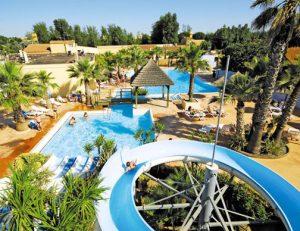 Camping is working hard to shed its rough and ready image and all over the country, camp sites are focusing hard on catering to the family market. Many have invested in upgrading their toilet and shower facilities, and some of the larger campsites have excellent sporting facilities such as swimming pools, snooker tables and horse riding which can be enjoyed by all of the family. When planning a camping holiday in the UK it is wise to consider booking into one of these sites for at least part of the holiday as they provide places to escape to should the weather turn unseasonably wet. Many will also have small convenience stores, cafes or restaurants on the camp site, allowing families to eat out without going far from their tent, and giving the adults a break from cooking and cleaning up afterwards.
Although upmarket camping or "glamping" has become more widely available, the real die hard campers still enjoy getting back to basics with their tents and small gas burners for cooking on. Some of the sites which only offer the most basic facilities are in the most stunning locations, and having your morning cup of tea while watching the sun rise over the Outer Hebrides or Cornish coast cannot be beaten, even in the most exclusive resorts in the Mediterranean.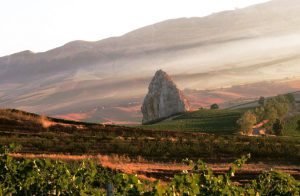 When you adore archaeology, then when you are in Sicily, you must go see the Valley of the Temples, the greatest and most noteworthy collection of ancient Greek ruins discovered anywhere. You will also come across necropolis, residences, avenues and all of the other artifacts you'd expect to see in an ancient metropolis. You can surely need to see the smaller amphitheatre, the many auditoria, plus the world-class archaeological museum. Do not leave out the Concord Temple; it has 13 tall columns that show the effects of the wind. Located outside the city of Agrigento, situated on the southern coast of Sicily, the temples appear dramatic inside the evening when floodlights outline their shape and size.
December four, Saint Barbara Day, is celebrated within the Sicilian town of Paterno on the slopes of Mount Etna volcano. Right after the parade citizens set up a nativity scene. Santa Lucia Day, December 13, is celebrated in quite a few Italian localities which includes the city of Siracusa whose big parade includes a golden coffin carrying the saint to the Church of Santa Lucia. There is a week of festivities culminating having a huge fireworks display over the harbor and a different parade that brings the coffin back towards the crypt. Among the a lot of nativity scenes ensure to see one in Custonaci, which is re-enacted inside a cave. The exhibition includes a classic nativity scene and an ancient village total with shops. The town of Acireale is also recognized for its nativity scene. Celebrate New Year's Eve in Palermo with fireworks and an outdoor music show.
Almost every single region on the island has a museum dedicated towards the history of it. This 1 is dedicated to the ancient city of Agrigento as well as the surrounding location. Like numerous other Sicily museums, this 1 displays antiquities found throughout excavations that occurred in the 20th century. The highlights of this museum include finds from the Valley of the Temples in Agrigento and nearby cities.
Examples of other tours the tourist may perhaps enjoy contain: In Trapani, the "Myth, History and Ancient Cookies: Erice and Segesta" tour, which is often a full day private tour to learn about the history of Sicily, view a Greek temple and theatre, and sample the almond cookies and marzipan from ancient recipes; the "Alcantara Gorge and Fancavilla" tour, which is often a private tour along the gorge to witness how the lava flows affected the river developing the impressive gorges and ravines and where the tourist can rent hip-waders to get the full river expertise; there is also the "Messina Taormina Jewish Tour" where visitors can see the Jewish quarter inside the city of Messina.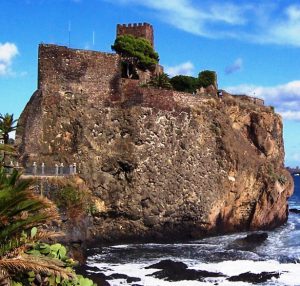 Should you desire to get additional info about the Sicily island, I'd like to show you these extra resources:
– If you want to get more travel info to tour Sicily, I'd suggest you have a look at these traveler's F.A.Q. Sicilytraveltours.com has a nice table which will help tourists to find what is the best period of the year to plan their vacation on this page
– The resources listed below are blogs managed by actual Sicilians which share their experiences to assist tourists uncover out of the box facts. the tours to Sicily blog is actually a absolutely free weblog that lists some practical info to travel in Sicily i.e. wheatear charts, transportations and attractions to stop by.
The article author: Prof. Alexander has traveled in Italy over A decade. She currently lives nearly 6 months in her house in Sicily. She was also a family consultant in California for 5 years. She is passionate about Sicilian food and enjoys sharing her experience with others.
Victoria Peak is situated in the Center of Hong Kong. It is considered as the main center of attraction for the tourists. It is the prime residential area as well.  So if you are planning to spend your lovely vacations in Hong Kong, do not miss the chance to visit this marvelous place. It is easy to get involved in the warmth of the amazing Chinese culture and enjoy each and every sip of it. You should visit Victoria Peak. It is alway easy to find cheap travel to Hong Kong.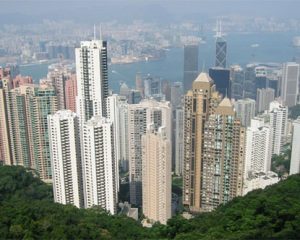 Major Attractions on the Peak
1.The Victoria Harbor View
To enjoy the entire view of the harbor one must go to the Peak tower's viewing Terrace. Undoubtedly a clear day will be best for it. For getting the best view you will have to go to the highest level and the fee to get there is HK$ 20. If you are a tourist it is worth to spend this much of amount for a beautiful sight seeing. For shopping you may prefer roof of peak Galleria which is a well known shopping center.
2.You may enjoy a pleasant and a nice walk on the peak
3.Madame Tussaud's Wax models museum
You may visit the famous and eye catching Madame Tussaud's wax models museum. This museum has been extended from London to Hong Kong. This place features many international and local famous people. It is definitely a dream place to visit.
4.Creating wax models
There are several counters where you can dip your hands and give a shape to your imagination. This is full of creativeness as well as fun.
5.Ripley's Believe it or not Auditorium
This is the most interesting destination. As the name suggests the auditorium is full of odd things that are quite amazing to watch.
6.Lunch or Dinner on the Peak
The famous old restaurant on the peak is The Peak Lookout. You may get the best services of your expectation here.
The best things to do on the Victoria peak is to see the view, go on a ride on the tram and enjoy the pleasure of walking along the quite and calm paths.

How to get there
A mini bus or a taxi can be preferred for this. This journey will provide you different views up the hills. You can even hire a car or get in to the tram for a pleasant ride.
So if you want to spend your holidays in the best possible manner do visit the Victoria Peak.
Las Islas Cies is a beautiful beach with the crystal blue water that gives you the best vacation in Spain. As the name reflects Las Islas Cies is an archipelago of three islands. It is situated on the coast of Pontevdra in Spain. These beaches are located on the Atlantic coast. When you talk about the natural beauties Las Islas Cies definitely strikes to be on the top priorities. They display the complete picture of the beautiful and gorgeous creation of the nature.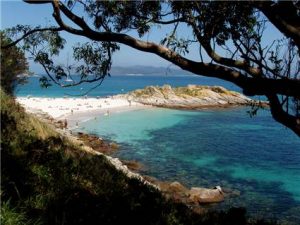 It consist of three islands
1.San Martino
It is also known as "Saint Martin" and it is the southern island.
2.Monteagudo
It is the northern island. It is also known as "sharp Mount"
3.Do Faro
It is known as the "Lighthouse Island" or "Isla do Medio" and it is the middle island.

Las Islas Cies consists of the following beaches
1.Rodas Beach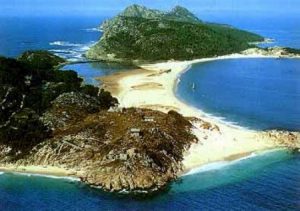 This is one of the most famous beaches of the world. This is considered to be the main beach where the people prefer to visit. This beach has its own importance due to the attraction it provides. It is also known as the Wheels beach. It has calm and crystal clear water. The sandy beaches and the pine forests enhance the beauty of this place. All these sites make it more attractive and the most desiring place to visit.
2.Figueiras Beach
It is approximately 300 meters long and is on the north of the island. It consists of fine sand on its coast. In summers it is open for the public. As this area is a part of national park so there are no bins for waste. So if you want to visit here be sure to take your debris with you back.
If you are in mood to travel one of the best beaches in the world you must visit here. There are many supermarkets and little restaurants, serving their specialty which is delicious sea food. There are lots of visiting centers that provide various facilities to make your holiday life time memorable.
Staying in Cies Islands
The Idyllic campsite is the only place for accommodation. It is open from June to September and also during Easter.
So, if you want to make your holiday special you must prefer this place. Make sure that you visit this beautiful place with your family during vacations.
Holidays are not just for fun it also gives you the chance to get knowledge about the various facts in this world. So if you are interested to spend a holiday in Hong Kong you must spend at least one day to know about the culture and history of Hong Kong. The Hong Kong Cultural center and the art museum is one of the modern and recent buildings which are located in the major and prime sites of Hong Kong. The building has a controversial design with no windows and is surely gaining the privilege of getting the impressive views about itsel

This is a huge building with landmarks that are of sand colored. The building also proves itself to be different from others by its roof which is of the form of waves. The culture center and the art museum are just near to the Star Ferry Terminus in Kowloon.
When we talk about the interiors the designs are fabulous and mind blowing. As there is no window no natural light comes inside the building but still one will be delighted to find the building spacious and airy. It has proved itself as a great venue. The center has a high quality arts library. The center contains the Hong Kong Art Museum. This building encloses a fine collection of scrolls, antiques, calligraphy and Chinese art. With these fine and distinct collection this place becomes the hot favorite of the visitors and the reason of curiosity for the art lovers.
Timings To Visit The Center
The opening hours are from Monday to Saturday 10 am – 6 pm and on Sundays it is 1 pm to 4 pm. For other holidays it is same as on Sundays. The cultural center and the art museum are usually closed on Thursday.
Cost
The cost that falls to visit this marvelous place is HK$10 for adults and for concessions it is HK$5.
The cost here is quite affordable and does not trouble your pocket. This means you can get a great deal of pleasure and knowledge in this place. The holidays should have the memories that are ever lasting and unforgettable and this Cultural center and art museum will help you to get the glimpse of the culture and lifestyle in Hong Kong. You will surely feel good to visit this art museum and cultural center.
Seville is one of the most exotic cities of Spain. With Moorish arches and colored tiles it becomes the most awaiting place. This place is considered as an exciting and modern European city. Seville city is the cultural center of Spain. The city is full of glorious history and numerous tales. The city has a decent and a stunning variety of lovely architecture. These abilities of Seville make it one of the most thrilling cities to visit. All the main sights are just at walking distance from each other.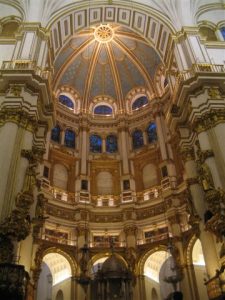 One can start with the close by buildings that together makes the site of the UNESCO world heritage. These are situated in center of the old city. We can say that they are the old city's heart. The three buildings are
Seville Cathedral.
The Alcazar.
Archivo de Indias.
Seville Cathedral is the place where you can get the immense pleasure of spirituality. The entire environment is beautiful and magical. The cathedral took almost 100 years to complete.
Inside the Seville cathedral there are several architectures
1.The Tomb of Christopher
This tomb was initially constructed in the Cathedral of Havana but after the declaration of the independence of Cuba it was transfered to Seville.

2. Antecabildo
It is a room in the cathedral with precious sculptures and wall reliefs. Herman Ruiz Jimenez designed the main entrance of this room. The vault was completed by the Asensio de Maeda and Juan de Minjares.
3.The Giralda Towers
The construction of this tower was started by La Giralda and was completed in 1196. At the top of the tower there were four brightly polished copper spheres but they were destroyed by an earthquake in 1356. Later on the spheres were replaced by the cross and a bell. The cross and bell are the Christian religious symbols.
4.The Patio del Mariscal
This is a place inside the cathedral. It is also known as the Chapter room. The capitular lords used it as a resident area. A stone sculpture in the center enhances the beauty of the place.
This place represents the glory of past. The Seville Cathedral is the place that has both the beauty and the tales of the ancient centuries. This cathedral is the best example of fine arts.
The magnificent sculptures and the marvelous exteriors make this place worthy to visit. Make sure that you visit this marvelous place during your vacations.
Most of the people love to explore something new and prehistoric during their vacations so that they can easily avail their mind with the facts and traditions related to the ancient times. There are a number of primordial forts and palaces in India which are well
enhanced with various unrevealed specifics and particulars of the ancient times. Well if you are also looking out for a perfect vacation spot where you can easily gain some knowledge about the primeval times, then you must read this article once. This article contains some essential particulars related to the Fort Aguada.
The grand Fort Aguada is one of the most well preserved ancient monuments of India. This primordial fort is located in Goa and it is the major attraction for the tourists of India. The grand Fort Aguada is the only Portuguese Fort which stands by the side of the marvelous Sinquerim Beach of Goa. You can easily gaze at the immeasurable expenses of the Arabian Sea and enjoy the natural beauty and soothing atmosphere which surrounds this primordial fort. The Aguada Fort is sited at a distance of about 18 kilometers from the grand Panaji City of old Goa.
This prehistoric Portuguese fort is the most well conserved monuments of the 17th century. The construction for this monument was started in the year 1609 and it took about three years for the completion of this fort. The Aguada Fort was completed in the year 1612. This basic purpose for the construction of this Portuguese fort was to guard it against the Marathas and the Dutch. This primordial fort stands at the shore of the Mandovi River and this fort was initially tasked to defense against the nearby Bardez District and shipping.
This grand and prehistoric fort is well equipped with a fresh water spring which was used to provide drinking water to the ships in the earlier times. This was the only reason that this primeval fort got its name Aguada which literally means water.  A large number of crews and ships used to replenish their fresh water provisions through this fort.
The grand Aguada Fort also contains a 4 storey long lighthouse which was also built by the Portuguese.  This Portuguese lighthouse is the most attractive desirability for the tourists of this fort. The Aguada Fort encloses the whole of the peninsula which is located at the South West hemisphere of the Bardez.
This grand monument is one of the crucial and most5 prized fort which was built by the Portuguese. Make sure that you visit this primordial landmark of Goa during your vacations.