Sights of the American West
If you've been in the habit of traveling abroad on vacation, it can be all too easy to forget how many amazing things there are to see right here in America. From natural wonders to historical sites, amazing industrial achievements and cultural monuments, there are fascinating places that can help you better understand your heritage as well as providing a great holiday experience. Take your children to encourage their love of discovery, or go with friends and get into the spirit of adventure.
The Grand Canyon
The most impressive natural phenomenon in North America, the Grand Canyon is 277 miles long and a mile deep, with spectacular rock formations along much of its length. You can travel to it from Phoenix or Las Vegas – either way, the southern side offers most of the best views and has well developed facilities for visitors, which you'll really appreciate in the desert heat. For a truly spectacular perspective on it, consider a helicopter tour, or get really up close and personal with a rafting trip. There are gentler versions of this available for beginners, but if you're feeling up to it, white-water rafting in the Grand Canyon is the ultimate thrill.
Hollywood
There's so much to see in Hollywood that it's hard to know where to begin. Even before you arrive, you'll see the famous sign shining in the hills. Hit the Hollywood Walk of Fame and look out for your favorite stars' stars embedded in the ground, or visit Grauman's Chinese Theater where you can see their preserved handprints. You can take an open-top bus tour around famous locations and celebrity homes, visit the Dolby Theater where the Academy Awards are presented, or tour Universal Studios, whose theme park is great fun for kids and adults alike. There's plenty of good hotel accommodation to be found in Los Angeles and you might consider renting an apartment to share with friends or family during your stay.
Taos Pueblo
Just outside Taos in New Mexico, you can find one of America's most intriguing historical sites, thought to have been built around 1,000 years ago, with impressive multi-story dwellings. It's still inhabited today but parts of it can be explored by visitors and it offers the chance to see first-hand some of the ways that people lived in the Americas before Columbus. You can buy examples of traditional arts and crafts, including silver jewelry, pottery and musical instruments. Taos Pueblo is celebrated by the World Heritage Organization as one of the most important cultural landmarks in the US.
The Hoover Dam
Built between 1931 and 1936, the Hoover Dam was astonishingly ambitious for its time and still looks stunning today. Providing power, controlling floods and making it possible to irrigate land in the area, the dam came to symbolize America's recovery from the Great Depression. It has also appeared in several iconic movies and is a magnet for movie fans. As it's just a short drive away from Las Vegas, you can stay there in style when you visit. Hotel owner Stephen A Wynn has reinvented the city's approach to accommodation and you'll find every luxury on hand. The billionaire developer has business interests all over the world but this is the city where his heart is, and no expense has been spared.
Giant sequoias
After glittering cities and stunning geological wonders, you might feel strange traveling across country just to look at some trees, but the giant sequoias of the West Coast will truly astound you. The biggest of them all is the General Sherman in Sequoia National Park, which is over 2,000 years old. Standing next to its roots will make you feel like a mouse. Nearby you'll find the Tunnel Tree, which fell and was cut through so that cars can drive under it, like toys driving under a regular fallen tree. While you're in the area, you can also explore the spectacular Crystal Cave. Although it's up in the Sierra Nevada mountains and some distance from the nearest city, you'll find great hotels within the park itself.
Taking an American vacation makes the trip shorter, is usually cheaper and means no messing around with visas or special driving licenses. It means you have more time, money and energy to spend on enjoying yourself. These great sites are just a handful of the many exciting places you can find in the West, so why not follow in the spirit of the old frontiersmen and head out there to see what you can find?
This guest post is contributed by Teri Storms who loves to spread the travel news. While she travels she blogs and does freelance writing and editing.
When you went on a vacation in the old days, you needed to make sure your camera wasn't stolen, your passport and documents weren't swiped and that your suitcase came equipped with a heavy-duty lock. While those are still viable threats facing any tourist who is traveling across country or abroad, they pale in comparison to identity theft, which is the number-one danger that unsuspecting vacationers face today. Thievery has gone wireless and high-tech, and the last thing you want when you're visiting Rome, London, or Disney World with the family is to find out that your credit card numbers have been stolen and your bank account drained. There are several precautions you can take to keep your family and your finances safe during a vacation.
Safety Measures That Go the Extra Mile
Taking traditional safety measures when you go on vacation is important, but it's no longer enough today. While some of us have an obsessive attachment to our smartphones, tablet and laptops, the best way to avoid theft is to leave these gadgets at home. Internet cafe's and free Wi-Fi facilities often have easily compromised security systems. Identity thieves prowl these areas just like old time robbers staked out ATM machines. User names, passwords and bank account numbers can be compromised when you plug in at these places. Identity theft protection companies like Lifelock can provide another layer of security and defense when you're on vacation. Lifelock's identity alert system will notify you if your personal information has been comprised.
It's not just about staying safe while on vacation, but keeping your home safe when you're gone. Have a friend or neighbor check on the house while you're away. Some towns and cities across the country even offer vacation patrols. Before you leave, call the police department and see if these services are being offered in your area.
A vacation is a time to relax and unwind, and in order to do that you're going to need to take some precautions. Remember: hyper-vigilance is not paranoia. Having your bank account drained by identity thieves isn't something you want to write a postcard about.
Traditional Safety Measures
Common sense goes a long way when you're on vacation, and some of the things you do when you're home need to be altered when you go on vacation. Most of us are accustomed to using debit cards and credit cards for every transaction we make. However, when you're on vacation, good old fashion traveler checks are a safer way to go. The more electronic transactions you make, the greater the chance there are for thieves to hack the system and steal information. Traveler checks are also safer than carrying around large sums of cash. Not only does every check need to be signed, but they have tracking numbers. If the checks are stolen, chances are the thief will not be able to use them, and the tracking number ensures that you will be reimbursed.
Vacationing with travelers checks, minimal cash and one credit card is the safest way to travel. Today, most hotels have safes. It's a good idea to lock up your valuables; from passports and visas to flight itineraries that have personal information displayed- all of it should be locked up at the hotel. Your valuables are safer locked in the hotel room than they are carried in a purse or a knapsack, as that is the first place a thief is going to look if you run into trouble on the street.
This guest post is contributed by Lucia Monlia who works in the travel industry and is also a wannabe travel writer, with a passion for family holidays and camping holidays.
The big trend in holidays over the past few years has been the "staycation", when budget-conscious families decide to holiday at home rather than jetting overseas for their fix of foreign beaches and sun. Family holidays form an important part of this trend, and for families with small children or babies, staying at home can be a practical and much simpler option. But is a holiday in the UK ever going to be as good as going overseas?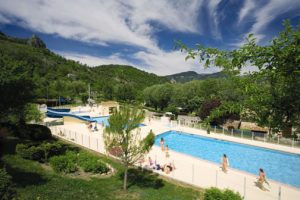 From a purely practical point of view, taking your own car on holiday and not using an airplane is far less stressful for parents and young children. Having your own car with you also means the boot can be stuffed to bursting with all the favorite toys and comforts of home which cannot be squeezed into a suitcase, especially given the tiny baggage allowances many charter airlines have introduced. Staying at home also means ready access to familiar foods and drinks, and there are no concerns over issues such as safety of drinking water or being bitten by Mediterranean insects.
Accommodation-wise, there is a massive choice throughout the UK to suit all requirements and all budgets. Most families find that a self-catering holiday suits their needs far more than a hotel and the industry has responded to this with an increasing number of cottages, lodges and campsites geared up to service the family market. A quick internet search will throw up a boggling array of different possibilities, so it is a good idea to pick a specific area before starting your search. There are good sites to visit on the internet that allow you to research good locations for campsites.
Despite the unreliability of the British climate, camping remains an eternally popular choice, especially with families. Camping doesn't have to mean packing your own tent and driving off across the countryside in search of somewhere to pitch for the night. Campsites can now provide ready pitched tents or even more exotic camping accommodation such as yurts or wigwams, both of which are guaranteed to be a hit with even the most reluctant camper.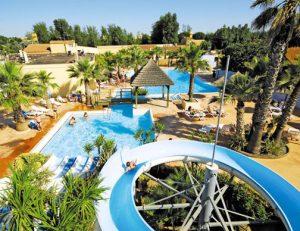 Camping is working hard to shed its rough and ready image and all over the country, camp sites are focusing hard on catering to the family market. Many have invested in upgrading their toilet and shower facilities, and some of the larger campsites have excellent sporting facilities such as swimming pools, snooker tables and horse riding which can be enjoyed by all of the family. When planning a camping holiday in the UK it is wise to consider booking into one of these sites for at least part of the holiday as they provide places to escape to should the weather turn unseasonably wet. Many will also have small convenience stores, cafes or restaurants on the camp site, allowing families to eat out without going far from their tent, and giving the adults a break from cooking and cleaning up afterwards.
Although upmarket camping or "glamping" has become more widely available, the real die hard campers still enjoy getting back to basics with their tents and small gas burners for cooking on. Some of the sites which only offer the most basic facilities are in the most stunning locations, and having your morning cup of tea while watching the sun rise over the Outer Hebrides or Cornish coast cannot be beaten, even in the most exclusive resorts in the Mediterranean.
There are various enchanting lakes located all around the world and one of them is the beautiful Lake Tahoe. This is a large fresh water lake which is located in the Sierra Nevada Mountains in the United States of America. The lake is situated along the coast of California Nevada and it is the largest alpine Lake is the whole North American region. This lake is a very popular
recreational as well as holiday destination and you can easily reach it through Reno that is located in Nevada. During the winter and summer months this location is very popular because here you can enjoy unlimited recreational activities.
In this article, I would mainly tell you about some special activities that you can enjoy at this lake area.
1.Things to do at Lake Tahoe
During the summer months there are loads of fun filled recreational activities that you can enjoy here.
If you like adventurous sports then you can indulge in hiking, camping, mountain climbing, boating, fishing and trekking.
During the winter months you can really enjoy a great skiing experience on the slopes of snow covered mountains. There are various good skiing resorts located in the Lake Tahoe region where you would surely be provided great facilities and services.
Some famous resorts that you will find here are the Homewood, Squaw Valley and the Northstar.
2. Local attractions
Sitting near the lake with your beloved or just picnicking with your friends can really provide you great thrill and enjoyment. There are various local attractions at Tahoe that you can visit according to your convenience. If you want, you can also explore the woods that surround the Lake region. You can also view this majestic lake from the Homewood Chairlifts and if you want to trek on some exciting trails then the Emerald bay hiking trail is the best for you.
3. Making arrangements in advance
Before you visit Lake Tahoe you must make all the arrangements in advance. This region is very crowded during the holiday seasons that is why you must book your hotel or resort at least one month in advance. If you want you can also book a local tour with the help of which you would be bale to see all the great attractions of the Tahoe region.
Well these are some special things that you must surely keep in your mind while you are visiting Lake Tahoe.
The Rusinga Island radiates environs of calm and serene harmony. The manicured gardens and small lawns stretch on the edge of the water as well as the ground. The place has the perfect enclosing of some exotic trees which are the haven for the myriad of various species of birds. Many of these flying creatures noticed over the skies of this isle are antique and exclusive for this undersized crook of Kenya. The atoll is well recognized for its warmth and generosity.
The luscious home grown, home cooked foodstuff available at this isle is simply mouth watering. The pleasure-seeking accommodation that coalesces with sumptuousness and luxury provides the visitors at this place with some great moments. The place offers you with countless sights that can be explored by you. The spacious and airy grounds of the atoll offers a safe environ for the kids. The energy of your kid will be doubled by the procreative sports that are availed to all the tourists at this sight. If you want to soothe your body and senses then you can simply approach the spa at this place. The Spa on the isle provides you with some nurturing retreats that will chill out and calm down your mind and body.
Activities At The Rusinga Isle
1. Trip on The Yacht And Discover The Corners Of Isle And The Fishing Parish
Make a trip on a boat and reach the bird atoll. Here you can take the account of the water birds that roost all around the day. This is the main feature of this isle that adds a charm to the place. You can note the fish eagles and the Giant monitor lizards. Take the pleasure of the sight of the fish eagles that soar overhead and the plunge down to take the grasp of the fishes that are noticed by them at the moment when they are swooping down. People of this area are very sociable and supportive.
2. Make A Thrilling Visit At The Rumba National Park And Take A Note Of The Unusual Wilderness
This is the most atypical and bizarre park in Kenya which pastorates the wildlife of Kenya. Ample of animals are preserved at this spot. They are looked after by the local residents of this place. You can commonly take the note of the leopards and giraffes. Since the park is situated in a far-flung position, it is devoid of the guests even when the tourist season is at its peak.
So make sure that the next time when you are at the safari of Kenya, you have not missed this place.
Petra is an extremely beautiful historic city in Jordan. Various archeological excavations are going on in this city in order to gain more knowledge about its history and culture.
This ancient city is nearly hidden by the impenetrable mountains which are located east to the exotic valley which connects the Dead Sea with Gulf of Aqaba. It is a totally enchanting site which contains numerous majestic temples and tombs which are constructed with pink, orange and red sandstone.
This place is mainly the center of the Nabataean culture and archaeological excavations have proved that the site contains various different rocks that belong to the Paleolithic period.
A World Wonder
This city is amongst the seven wonders of this world and it is a valuable treasure for the people of Jordan. Thousands of tourists come to this marvelous place from all across the globe. The sites and the tombs were mainly craved by the Arabs who lived here various centuries ago. Petra is known know as the "rose- red city". The Arabs made various routes which connected Jordan with other trading countries in South East Asia.
Facts about Petra
1. The weather in this city is extremely hot that is why while exploring the city it is highly essential for you to carry a hat along with you. You must wear good walking shoes and carry plenty of water to drink while you are taking the tour of the city.
2. People who want to take beautiful photographs of this attractive city must visit the site early in the morning or in the late afternoon. During the morning and noon the sun highlights all the natural and special features of the site to make them look even more enchanting.
3. Motorized vehicles are usually not allowed in the city that is why if you can not walk you can take horse ridden carriages.
4. Inside Petra you will find a Roman style theater which contains various temples, sacrificial altars, obelisks and colonnaded streets. Within this structure you can find two attractive museums which contain various different items that were found during the excavations.
5. The Treasury is the main part of Petra and you need at least four to five days to fully explore the place. Here you will find various rock-cut tombs with elaborate carvings.
6. Small handy crafts shops can be found all along the streets where you can purchase local items.
I am sure visiting Petra would surely be a wonderful experience for your whole family and friends.
Istana Nurul Iman is accredited as The Largest Residence of the World of any type. This is actually a royal edifice and is rated at the top of the list containing the most splendid and
exotic residences. The palace is a home of high dignitaries and the amazing features of this spectacular sight will really take your breath away. It stands out from the list of world's most magnificent palaces. The Sultan of Brunei resides here and it is located in the capital city of Bandar Ser Begawan.
Geographical Positioning
Istana Nurul Iman, the official abode of Sultan Hassanal Bolkiah is situated in Bandar Seri Begawan, Brunei. We can say accurately that the palace is placed outside of the city center by approximately 3.5 km along the Tutong Road. The place is named in Arabic language. It is situated in a riverside sprawl which is leafy and plush on the shores of the Brunei River.
Architectural Highlights
The total cost involved in designing this imperial edifice is approximately $1.4 billion USD. This palace has gold made domes and consists of 5 swimming pools. The palace occupies 2,152,782 square feet of total area which has construction of 1,788 rooms along with 257 bathrooms and 18 elevators. The banquet hall of the royal palace can be extended to have room for up to 4,000 guests at a time. The in- built car garage has a 110-car with an enormous capacity to park.
Some Amazing Facts
Well, the arrangements are not only for human beings, there is an air conditioned stable for 200 polo ponies owned by the Sultan. Palace has a mosque where more than 1500 people can offer prayer at a single time. Sultan's royal car collection 165 Rolls Royce, customized Ferraris as well as Bentleys.
Visitors Information
The Istana Nurul Iman palace is usually not open to welcome the visitors but it is free to access on the days of Hari Raya Aidilfitri, an annual Islamic celebration. These are only three precious days when you can be a part of this magnificent site and the place receives an overwhelming response of around 110,000 tourists. You can enjoy the scrumptious cuisine and can have the green packets consisting money for young children. If you have missed out these fascinating days, you can be there for the 10 days period of Ramadhan to perform the Bertedarus prayers.
Thus visiting to this place is rare yet the most mesmerizing experience of anybody's life. So be the lucky one!