A 2016 poll reported that approximately 20% of baby boomers admitted their biggest regret in life was not traveling more when they were younger. Many of these people cited work commitments as their main reason for not traveling during their younger years.
Are you scared of having this same regret when you're old and gray? Then why not figure out a way to work and travel in Australia following your final year of college?
The good news is there are several ways to make this dream a reality. Check out some of your best options below.
Find a Job in Your Field in Australia
Did you go to school to be a:
Data analyst?
Cybersecurity specialist?
Social worker?
Business development manager?
Digital marketing analyst?
These are some of the positions that many Australian companies are trying to fill at the moment. This means you shouldn't have a hard time finding a job in Australia to support your travel plans.
One major thing to consider (besides the pay), is that your work schedule is flexible enough to accommodate travel. If things go well, you may even find a lucrative career that turns your post-college adventure into a permanent residency.
Look for Remote Jobs That You Can Do From Australia
In the digital age, it's easier than ever to work remotely from wherever you want. It doesn't matter if you're working from Alabama or Australia—you can find remote jobs that will provide you with plenty of freedom.
You can become a writer, an editor, or a graphic designer – all you need is a reliable computer and an internet connection. These positions allow you to work and travel in Australia as long as you can manage the time difference between the U.S. and the Land Down Under.
Take a Volunteer Position in Australia to Cover Travel Costs
If you don't want to work a traditional job or even a remote job right out of college, there is one more option for you. You can accept a volunteer position and do some good for the world while you're taking in all Australia has to offer.
Volunteer positions obviously won't offer a salary but you can find ways to cut your travel costs when you accept the right position.
Volunteer positions with home stays, in particular, are great for recent college grads. It gives you an opportunity to immerse yourself in the Australian culture while saving money on travel.
Work and Travel in Australia with No Regrets
If you don't choose to work and travel in Australia right after graduating from college when else are you going to do it?
You're only young once, and you should take advantage of it by traveling as much as you can. Whether you get a regular 9-to-5 or take on a volunteer position in Australia, you'll be glad you did. Be sure to document your journey so you can relive your experience time and again.
Read our blog for more excellent tips on traveling.
The first thing you're expecting to see from a travel blog online is the pictures.
Pictures from everywhere, of interesting sights, tourist areas, picturesque landscapes, and golden sunsets.
Many travel bloggers just simply upload their favorite photos that go with the article and leave it at that. But they are missing a trick by not creating awesome travel graphics.
In this post, we are going to look at everything you need to know to grow your travel blog with travel graphics. We will show you exactly how to use them in your articles.
Why Do Travel Graphics Matter?
Of course, those picturesque landscapes are important to your blog. But so are travel graphics. You can even add graphics to those pictures.
Travel graphics can boost the number of images you have on your blog, eliminating the need for thousands of photos.
They also give you a different option for posts, like travel hacks, packing tips or first trip advice. Images play an important role in SEO and they can give your site a boost.
Travel graphics allow you to create new content. Think of cool infographics or checklists that your readers may love, but you haven't had a chance to incorporate yet.
With travel graphics, you can create features images. You can also use these graphics to create a theme and develop brand consistency. This helps people recognize your posts, no matter where they appear on the internet.
3 Ways to Use Travel Graphics For Blogs
1. Overlay Graphics onto Photographs
Many bloggers face issues with stolen photographs and other stolen work. Protect your image and create brand awareness by adding a watermark or logo onto your photos so they can't be stolen and redistributed without your company on them.
2. Infographics
Infographics are a great tool to provide quick and easy access to important information. On a travel blog, think of using infographics to create your perfect packing list. This will keep your blog content diverse and drive up your SEO.
Be sure to include your logo and branding in the infographic.
3. Text on Photos
For featured photos, and anything that you really want to stand out, place text onto the photo. Features posts are great to drive traffic to your other platforms.
Tips and Tricks for Travel Graphics
Graphics can become hard to read, or confusing if there is too much text or too many things going on in the one image. Keep it simple so your audience knows exactly what you're trying to convey to them.
Use a design app to create easy templates to help with your brand consistency. This will give you more creditability and your readers will know what to expect from each post.
Get Designing Today!
Everyone loves to see those landscape shots of city skylines, and using travel graphics can elevate those images on your blog.
Always create a consistent look and feel to your blog posts.
For more information on traveling, take a look at the other articles on our blog.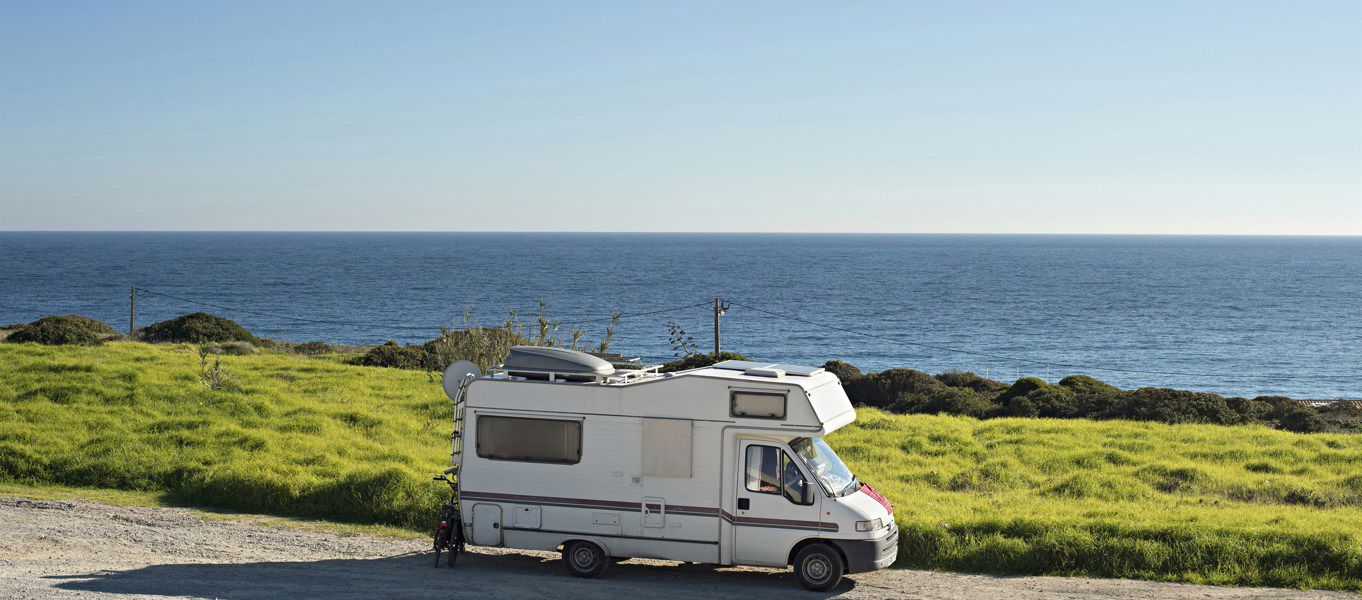 Planning any trip away is exciting, but soon you get into the issues of finding the right place to stay at each location you would like to visit, and soon excitement can turn into frustration. That is why, if you are planning a trip to see the beauty and wonder Scotland has to offer, there is a better way.
Hiring a motorhome to tour Scotland gives you freedom to do what you want, when you want. Instead of planning an itinerary and having to book hotels or other accommodation in advance, which ties you to a very specific timetable, you can go where you want, never worrying about where you want to stay.
Find the perfect spot and want to stay a bit longer? If you are using a motorhome it doesn't matter, you can just stay. No worries about losing a deposit at another hotel, your room is with you wherever you go. 
Motorhomes also put you closer to the country itself. Touring Scotland is not just about the attractions and the people, but the natural beauty we find across the country. With a motorhome, you can stop and enjoy everything Scotland brings, whenever you want. 
There is something special about taking control of your trip too. Relax, take your time, nowhere you have to be, just enjoy your holiday as you want, the way you want. Hiring a motorhome to tour Scotland does all of that and more, and it gives you the unique experience of the country you have been looking for.